"Nobody Could See How I Actually Drove" – Robert Kubica Bashes Williams yet Again
Published 05/07/2020, 1:46 PM EDT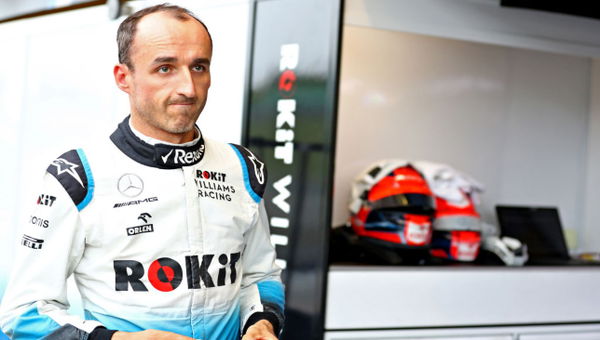 The Swiss publication Neue Zürcher Zeitung had an extremely intriguing discussion with Robert Kubica about his job in Alfa Romeo Racing Orlen, a year in Williams and his miraculous comeback to racing.
ADVERTISEMENT
Article continues below this ad
The Polish driver joined the BMW-Sauber team in 2006. In 2008 he won in Montreal, it was the main win so far for the Hinwil group. He was involved in a rally accident and battled for his life in 2011. In 2017 he again participated as a test driver in Formula 1. Above all, in 2019 he made a comeback in Formula one to race for Williams.
It is an amazing feat that he can still compete in Formula one as he could just utilize one arm to an extremely constrained degree. Today he tests for Alfa Romeo on the test system.
ADVERTISEMENT
Article continues below this ad
After a mishap, Robert Kubica discovered his way back to Formula 1 with the assistance of the test system. He clarifies what innovation can do. He also discusses why there is nothing preferred for him over racing at speeds of more than 300 km/h.
As the world is in quarantine right now, F1 drivers are trying to be in perfect shape for the start. Robert Kubica is staying in Monte Carlo and gives an insight into his daily routine and diet.
"Strength exercises can be done comfortably in the apartment. I put my bike on a stand for endurance. That's fine. I also do extensive mental training," he says.
Robert also talks about the sudden impact of the cancelation of the Australian GP.
"Before Melbourne, I was very busy, my expertise was in demand at Alfa Romeo in Hinwil, and at BMW, where I am involved in the DTM, preparations for the season started. That is now pending. I can already see how much I miss that, including the people from motorsport."
Robert Kubica talks about the teams has worked with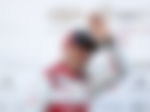 Kubica has worked with a number of teams over his career. He started with BMW-Sauber, Won his race with that team.
"I never forgot what BMW-Sauber did for me. My career would not have existed if they hadn't counted on me back then. For this reason alone, it is a good and special feeling for me to be in this environment again."
Robert has been quite vocal regarding his relations with the Williams team. The team has been struggling for a long time and they gave him a chance to make his comeback in 2019.
"It was a damn difficult year. Not just for me, but for the whole team. We weren't able to drive in other places than the last ones and nobody could see how much I actually did and how I drove. The drivers were usually judged by the results, and those were disappointing. It was not the year I was hoping for."
ADVERTISEMENT
Article continues below this ad
The Pole praised Mercedes for the systems and the rehabilitation program. He is considered one of the best simulator pilot and he tells the reason behind it.
"It's actually crazy: In the time before my accident, I only drove for teams that didn't have a simulator. Only after the crash did I sit in simulators, first to test and train my skills." 
"On the way back to becoming a racing driver again, it was very important and useful. The time at Mercedes was the best rehabilitation program I could imagine. So I was able to gain a lot of experience with the simulator as a tool for racing car development." 
ADVERTISEMENT
Article continues below this ad