"Nobody Will Take the Piss" – Kimi Raikkonen Has an Idea to Control F1 Drivers From Exploiting Loophole
Published 08/07/2021, 3:09 AM EDT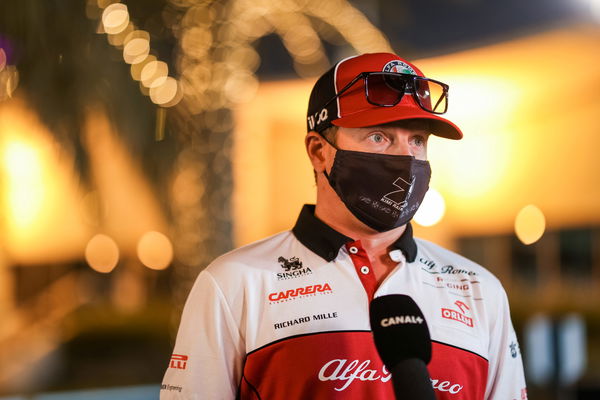 ---
---
There have been talks going around that F1 has turned quite lenient in punishing drivers on the track. And it was quite evident in several cases, including the incident at Silverstone, and later at Hungaroring, as well. And one former world champion is not a fan of this particular change – Kimi Raikkonen.
ADVERTISEMENT
Article continues below this ad
The Alfa Romeo driver sounded rather disappointed with F1's leniency, especially around the 'three-strike rule' when it comes to exceeding the track limits.
A black-and-white flag is equivalent to a yellow card in football, more like a warning to the drivers. Over the past couple of years, the sport has opted to warn a driver thrice before imposing a time penalty during a race. But Raikkonen suggests otherwise.
ADVERTISEMENT
Article continues below this ad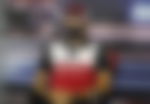 The Finn reckoned that a mistake is a mistake, and for each wrongdoing, it is absolutely necessary that the driver must pay the price. He further felt that imposing harsher penalties would prevent drivers from making deliberate mistakes on the track amidst the conscious feeling that they cannot get away with them.
"I don't mean that you need to give more penalties or anything, but if you get penalised for doing something wrong, people would stop doing it because they know," he said.
Kimi Raikkonen bids the removal of the three-strike rule
Speaking to RaceFans, Raikkonen felt that the elimination of warnings in F1 would force the drivers to respect the rules even more, rather than exploiting it to their convenience.
ADVERTISEMENT
Article continues below this ad
"Now there's always this grey area that you have 'three chances'. So obviously everybody will use it. But if you tell them 'this is what's going to happen if you do it', we will not do it because we know. Now you can get away with a lot of things, but not so much," he said.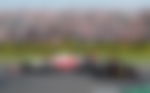 "If we're told that if you go off, obviously there's things [from the car] that you can lose if you go off. But those are usually quite obvious things. So nobody will take the piss out of it. But that's not our thing to change," the 2007 world champion added.
ADVERTISEMENT
Article continues below this ad
Of course, there is no denying that drivers are getting away with mistakes by facing lighter penalties. Hence, will F1 listen to the 41-year-old's advice on imposing heavier punishments by excluding the concept of black-and-white flags?
Watch Story: Biggest Pitlane Mishaps Featuring Hamilton, Raikkonen & Verstappen