Norris Confident Ricciardo's 'Going to Be Freaking Fast' Despite Current McLaren Struggles
Published 05/25/2021, 6:04 AM EDT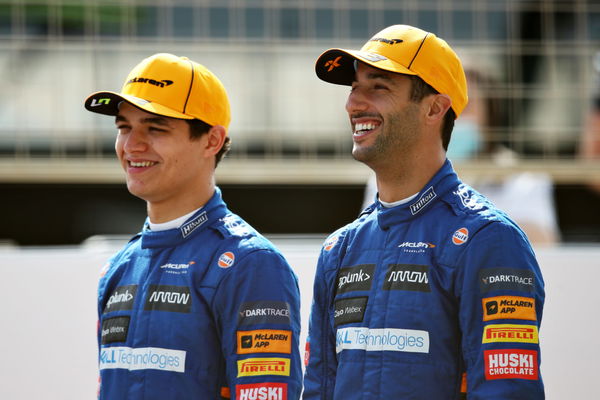 ---
---
Daniel Ricciardo has years of experience behind the wheel in Formula One. However, things haven't quite gone the Australian's way so far this season. But Lando Norris firmly supports his teammate and believes once Ricciardo gets acclimated to the car, he will be very dangerous.
ADVERTISEMENT
Article continues below this ad
Norris has been able to beat Daniel at every race till now; however, he does noy want to get ahead of himself, for he knows that his teammate will be very difficult to beat once he has had enough time with the car.
Norris knows that Daniel Ricciardo will be scary once he clicks with car
ADVERTISEMENT
Article continues below this ad
Upon being asked about how he managed to "tame" Ricciardo at McLaren, Lando said, "I mean I am not getting ahead of myself with it. When he clicks with the car, I know what he is capable of doing.
"I have massive respect for him. I've learned a lot from him, you know, even though he has taken time to adjust to some things. There is a lot of things he is really good at, and I've already been able to learn from and use for myself. He is an incredible driver, I see why he is so good and at times he has already shown that."
"But yeah, he is still taking his time to get up to speed. I try and help him when I can, and we are still teammates at the end of the day. I am not taking it for granted, cause I know, sooner or later he is going to click and he is going to be freaking fast and everyone is going to like, 'I told you so.'
"But I am ready for it, I am not doubting, I am not thinking he is not," Norris concluded.
Seidl believes that Ricciardo will find his confidence
The Australian struggled to find the pace around the streets of Monaco this past weekend. While he did make it into Q2, he could only manage to be the 12th fastest. He hoped that he would find his form on race day, but he failed to do that, as he crossed the line the in same position.
Hence, team principal Andreas Seidl knows the car just needs to be suited to his driving style so that he could improve.
Speaking to Sky Sports, Seidl said, "It's not easy for him because he is the most disappointed. He just has to stay calm, we know exactly why. With his current driving style, it's just difficult to get the most out of the car.
ADVERTISEMENT
Article continues below this ad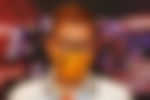 "We have to continue to work and analyze together and he has to learn to change his driving style. Lando shows what is possible with the car, but we also have to make sure that we adapt the car a little to him," Seidl concluded. (Translated from German via Google)
The 31-year-old would hope that things soon take a turn for the better in his first season with the Woking-based team.  Now, with the paddock heading to Baku, Daniel would look to redeem himself this season.
ADVERTISEMENT
Article continues below this ad