Norris: Daniel Ricciardo Under 'More Pressure' to Deliver at McLaren
Published 02/17/2021, 1:20 AM EST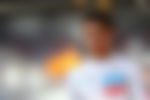 ---
---
Lando Norris is just a month away from facing one of the toughest teammates in his short burst F1 career – Daniel Ricciardo. Considering the Australian's blistering form in the last couple of years, it is quite reasonable to say that Norris will eventually feel the heat from Ricciardo.
ADVERTISEMENT
Article continues below this ad
However, turns out, that isn't the case with the young Briton. He opened up that he isn't under pressure from his new in-form teammate. Furthermore, he felt that Ricciardo will be under bigger pressure.
Pressure on Daniel Ricciardo
ADVERTISEMENT
Article continues below this ad
According to Yahoo Finance, Norris claimed that Ricciardo's abundant experience will push him into the limelight, leaving him with a hefty amount of pressure hovering over his head.
"I don't think the arrival of Daniel will make it any harder for me," Norris said. "I worked with Carlos, who is an extremely good driver. And there are things Carlos is going to be better at than Daniel, and vice versa.
"I don't believe Daniel is a big step above anything that Carlos has achieved. And there is more pressure on him because he has been in Formula One for longer and he has to come in and perform very well."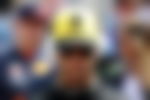 Following the 2018 F1 season, Ricciardo left a championship-winning team and moved into a mid-field team that is Renault.
The French outfit were lurking amongst the bottom of the mid-field pack. However, the entry of Ricciardo changed their future. After a massive drought for podiums, the Australian gifted Renault with 2 podium finishes in 2020.
Hence, going into 2021, and possessing a much better car in hand, McLaren will be hoping the Australian lifts them to glory.
I am in that earlier phase of my career: Norris
The McLaren driver felt that it is much harder for an experienced driver to race alongside a learning driver. This is because failing to beat a teammate despite possessing the massive experience will pull down the driver's morale. Hence, Lando Norris reckoned that he is not willing to go down without a fight.
"It is harder for someone to go up against a much younger driver than it is for a younger driver going up against someone with more experience," he said.
"I am in that earlier phase of my career. But I still need to perform very well, and there are no excuses for me anymore."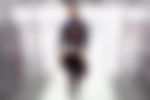 Norris has been growing rapidly as a driver in F1, all thanks to his former teammate, Carlos Sainz. The initial two seasons with McLaren bolstered Norris's confidence.
ADVERTISEMENT
Article continues below this ad
Furthermore, racing alongside the Spaniard nurtured the Briton, and the latter has ended up in a position where he is ready to fight an F1 Grand Prix winner.
Overall, it is safe to say that there will be incredible on-track battles between the two papaya cars.
But who is going to finish ahead in the battle? Will it be the ever-growing Norris? Or will it be the new-comer Ricciardo?
ADVERTISEMENT
Article continues below this ad