Norris Fumes at FIA: "I Don't Deserve Three Points on My Licence for This"
Published 06/06/2021, 4:03 AM EDT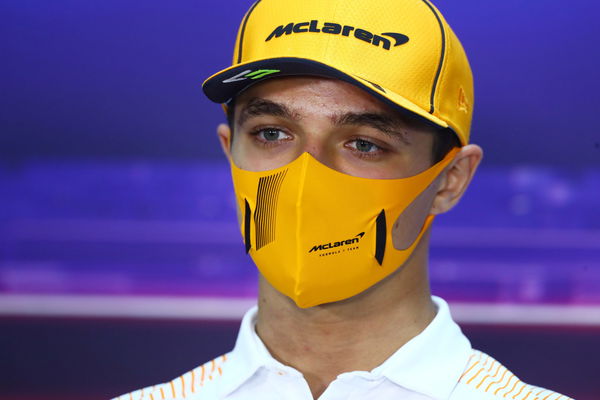 ---
---
McLaren's Lando Norris won't be getting the start he wanted at the Azerbaijan Grand Prix. The 21- year-old failed to follow orders when the session was red-flagged and was hence served a three-place grid penalty, in addition to three points on his license. However, Norris defended himself, stating the stewards taking into consideration how little time drivers have to react.
ADVERTISEMENT
Article continues below this ad
The Briton made into the final round of qualifying on Saturday was looking to set his car on P6 for Sunday's race. However, when the session got red-flagged, Norris stayed out and failed to return to the grid. Hence, he will start from P9 instead of P6.
Lando Norris feels the stewards should have a different perspective
ADVERTISEMENT
Article continues below this ad
As quoted by Autosport, Norris said, "For certain situations they should think what it's like to be in the driver's seat for a second. And what they have to react to at the speed they're doing, and the time you have to react to things, and so on."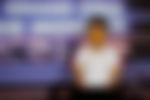 He added, "I think a reprimand or something is the right thing to do. But [also] to have a bit more understanding in some areas, and be able to overrule the actual ruling itself. And have a bit of a rethink on what's actually really fair for the driver, or the team, whatever went wrong.
"I didn't put anyone in harm's way. If anything, I took the safer option out of boxing or not boxing. And that makes it even worse, I don't deserve three points on my licence for this. I didn't do anything dangerous," Norris concluded.
Watch Story: Shortest F1 Drivers Ever Featuring Yuki Tsunoda & Lando Norris
How did McLaren perform on Saturday's qualifying session?
The Woking-based team have seen better days, but yesterday's quali wasn't one of them. The team will have to have put on a stellar performance around the streets of Baku to salvage their weekend.
ADVERTISEMENT
Article continues below this ad
Both drivers, Daniel Ricciardo and Norris got out of Q1. But their problems began in the second round, as Ricciardo crashed his car in turn 3 of the track, and will now start his race from 13th place. Norris, who got himself into Q3, will face a grid penalty for not following red flags and will start from ninth.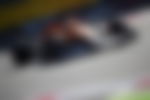 The papaya team has a lot of work to do for Sunday's race and will look to earn as many points as possible. They currently sit in third place in the constructor's standings will look to hold on to that, and maybe even get ahead.
ADVERTISEMENT
Article continues below this ad
What are your predictions for the team this race? Let us know in the comments below.