Norris & Russell Lend Their Support to 'Fellow Countryman' Hamilton in Verstappen F1 Battle
Published 07/13/2021, 7:38 AM EDT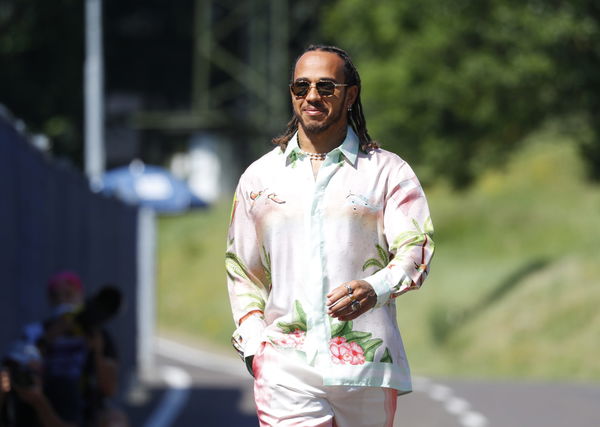 ---
---
The recent Euro Cup brought the British community at F1 closer. The unfortunate loss for the team saw our Brits standing strong for their country. And even though England lost the cup, Britons George Russell and Lando Norris still believe 'it's coming home' – only this time with Lewis Hamilton. SkySportsF1 interviewed the two drivers, who showed their solid support for the Knight.
ADVERTISEMENT
Article continues below this ad
The two, however, are realistic about it. The competition before Lewis is undeniably high; Max shone through the triple-header and doesn't look like he's going to stop.
Norris admitted, "Tough game, tough battle. Max is looking very strong so, high chance and probability it's going to go Dutch." This doesn't deter his faith in Lewis. "I'm supporting Lewis. I'm supporting my fellow countrymen, and I wish him all the best."
ADVERTISEMENT
Article continues below this ad
Russell was like a deer in headlights; he was torn between the two. "There's a long way to go and you can never discount Mercedes and Lewis. They're an exceptional team. But Max and Red Bull seem to be on it at the moment and everything's just going their way." 
While being pals with Verstappen and a patriotic Englishman, Russell didn't know what to say. "I hope it goes towards Lewis and Mercedes but you know, Max is doing an exceptional job and deserves the opportunity he's got at the moment."
The paramount home race for Hamilton
The grid is amped up for the race at Silverstone. After a tiring triple-header, everyone is well-rested and ready to set the track on fire. The bonus is the home race for the Brits, especially for McLaren, Williams, and Mercedes. The teams have British headquarters and have remarkable Brits driving for them. Russell and Lando were hyped for the football finals, and there's no doubt it will carry on into the race.
ADVERTISEMENT
Article continues below this ad
While Silverstone brings the excitement of a home race for Hamilton, it also brings the pressure of catching up to Max. Toto Wolff and Mercedes are determined to close the 32 point gap to the top. On the other hand, Red Bull hasn't taken their eyes off the prize either; Max is as determined as ever to bag his first championship.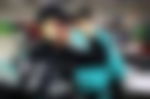 Russell very wisely said, "in sport and Formula One, things can change in a heartbeat." Will we see the three lions of F1 finish in advantageous positions, or will Max Verstappen 'Unleash the Lion'? Silverstone holds the answer to all questions.
ADVERTISEMENT
Article continues below this ad
Watch this story: From Will Smith to Nicole Kidman: When F1 & Hollywood Collide