Norris Trolls Carlos Sainz Over His Ferrari Jersey, Sainz Fires Back With Epic Response
Published 12/23/2020, 7:45 AM EST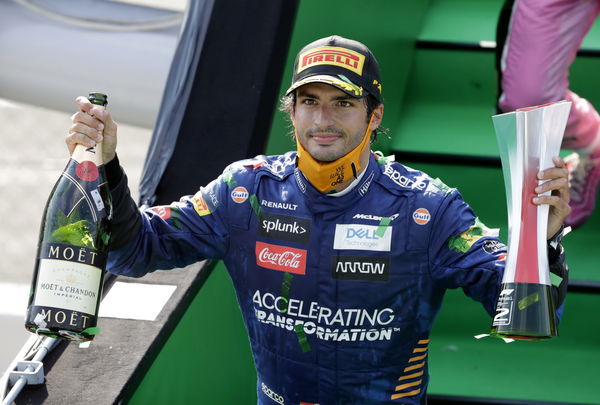 ---
---
F1 fans will have to give up their best bromance couple on the grid as Carlos Sainz is looking to abandon ship and join the Prancing Stallion and Daniel Ricciardo sets up to don the orange suit.
ADVERTISEMENT
Article continues below this ad
Although even Ricciardo is fun to hang out with, fans hardly believe that they will ever be able to get the Norris-Sainz chemistry with anyone else.
Carlos Sainz left the McLaren camp a week ago, and the team already misses him. In their effort to bid him adieu, the team had documented a wonderful farewell video. The emotion invoked within was so pure that it made several fans tear up.
ADVERTISEMENT
Article continues below this ad
However, the flip side of the story is the bromance will not have to die so soon. Carlos and Norris have developed a powerful bond in these past two years. Mere distance will not restrict their association with each other.
The two have nurtured each other like brothers and they would still meet each other every weekend. The difference, Carlos will be in scarlet overalls, and Norris in the McLaren colors.
A clip saw Carlos wishing all his fans a merry Christmas for the first time in the traditional Ferrari colors. However, Norris did not let it slide and slipped in a cheeky comment. "Did you buy that on eBay?"
Well, Carlos might have missed his chance on the internet once but not again. "No, but I can ask Ferrari to send one to my best fan," darted back his reply.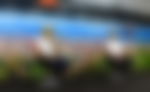 Carlos Sainz will look out for Norris on the track
The 2021 season will be feisty as both the McLaren racers promise a lot, the former as well as the present. The Spaniard's flawless performances and promising stints are what prompted Ferrari to pick him.
ADVERTISEMENT
Article continues below this ad
Lando Norris has also been performing very well. 2020 saw him getting back in sync with his car and his crew. He displayed the intent and vigor of a champion over and over again.
Carlos' first day at Ferrari was overwhelming for the Spaniard, and understandably so. He had made his way to the Maranello factory for the seat fittings of the car he will drive in the winter test.
Although the F1 dreamboats are no longer on the same team, the paddock will never face a scarcity of their antics and shenanigans; for they are not ones to stop on account of unprecedented circumstances.
ADVERTISEMENT
Article continues below this ad