Not 7 WDCs, Lewis Hamilton Reveals the Most Revered Accomplishment of His Life
Published 01/17/2023, 5:30 PM EST
When you're Lewis Hamilton, you've got a bucket load of things to look back on and be proud of. Off the top of our heads, we can think of at least seven things! That being said, the 7x Champion has always seen himself as more than just a racing driver. What he has achieved on the track has afforded him a global platform. And the Brit chooses to use the global voice he has to make a difference off the track, too.
ADVERTISEMENT
Article continues below this ad
Over the course of his illustrious Formula 1 career, Hamilton has been outspoken about many issues. The struggles, due to his ethnicity and background, he has had to endure to leave a mark and carve a niche out for himself in the sport have never let him stray away from his humble roots. And 7 stonking world championships later, he has finally revealed the one thing he's most proud of.
Lewis Hamilton's pride and joy
ADVERTISEMENT
Article continues below this ad
Lewis Hamilton's initiative towards inclusivity and equality finds its feet in his Mission 44 organization. The Brit set it up in July 2021 and since then it has gone on to do a lot of meaningful grassroots work to tackle racism and provide equal opportunity.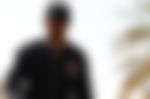 GPFans.com quoted Hamilton saying, "The thing I'm most proud of is Mission 44. We have potentially one of the most diverse non-profit organizations operating in the UK and I have been to visit schools, I have seen the impact that it is starting to have, and I am so proud of this."
"I really feel like I'm living to do my purpose, and I feel like it's starting to have a tangible and positive effect. We are going to start seeing more equality for young kids and more opportunities for children from different backgrounds, so I am excited about that."
In his pursuit to raise a voice and act against racism, Lewis Hamilton has undoubtedly become a role model. But as things stand, Hamilton's outlet of using F1 as his weapon of choice in his fight for protecting human rights may have hit a major roadblock.
Lewis Hamilton threatens grave consequences post the FIA's platform ban
The governing body of the sport, the FIA, recently amended the International Sporting Code. As of now, no driver [including F1 drivers] under the ambit of the FIA can make political, religious or personal statements without the express permission of the FIA's president, Mohammed Ben Sulayem. This hasn't gone down too well with Brit.
ADVERTISEMENT
Article continues below this ad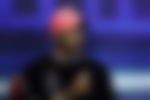 He told the New York Times, "There are still so many barriers still in place. Hopefully, it's not going to be like this for much longer but it's just sad to see we are still finding those things today. If I don't have these conversations with people, if I don't bring up these difficult conversations, they won't necessarily get discussed or tackled, or energy from organisations won't necessarily be put into creating more inclusivity."
"I would rather not race again and have done that and spoken out for people than continue to do what I was doing."
ADVERTISEMENT
Article continues below this ad
WATCH THIS STORY: Lewis Hamilton Kicks Off Mammoth $140 Million Hollywood Passion Project
Do you think the FIA's ban is an attempt to muzzle Lewis Hamilton down? Or is it something that is necessary for the day and age we find ourselves in?
Edited By: Ranvijay Singh