"Not Appropriate"- Charles Leclerc Dismisses Codemasters' Driver Ratings in the F1 2020 Game
Published 06/14/2020, 2:24 AM EDT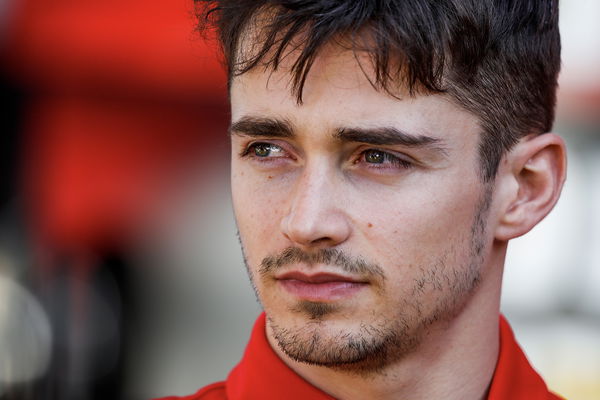 Codemasters recently unveiled a driver rating system for the upcoming F1 2020 game. Suffice it to say, the rating system stirred up a storm, thanks to some questionable points. Fans were not impressed with the points given out for specific parameters to every driver. Charles Leclerc shared his thoughts on the new rating system and like the majority of the fans, was less than inspired.
ADVERTISEMENT
Article continues below this ad
Charles Leclerc on the F1 driver ratings
For those unaware, the upcoming F1 2020 game features a rating system for F1 and F2 drivers on the current grid. Codemasters used 4 parameters to rank drivers, namely – Experience, Racecraft, Awareness, and Pace.
ADVERTISEMENT
Article continues below this ad
As the name suggests, Experience is how long a driver's been racing in F1. Naturally, Kimi Raikkonen takes top honors in this category with a high score of 98. The same applies to drivers like Sebastian Vettel and Lewis Hamilton. At the same time, drivers such as Charles Leclerc and George Russell have a lower experience rating.
This was fairly straightforward and isn't really up for debate. However, it's the rating system in Racecraft, Awareness, and Pace, that many fans hated. Case in point, Valtteri Bottas.
ADVERTISEMENT
Article continues below this ad
According to Codemasters, Bottas has much higher Racecraft and Awareness when compared to both Ferrari drivers. The Finn outscore a 4 times World Champion and arguably one of the fastest drivers on the grid by some margin in terms of Awareness.
Adding everything, Bottas has a higher rating overall than Charles Leclerc and Sebastian Vettel. And fans were rightfully irate and took to social media to point out flaws and troll F1 for its controversial ranking system.
Charles Leclerc also joined in and gave his thoughts on the controversy. Speaking to his fans via Twitch, Leclerc said:
ADVERTISEMENT
Article continues below this ad
"I saw some. For me, some are not appropriate, not very well rated. Like, I think George was very low and his quick. If you put him in the right car, he is as quick as the best"
Russell has a low rating of 75, only beating the likes of Antonio Giovinazzi and his teammate Nicholas Latifi. Latifi is yet to start a race in F1, which only raises more questions on the Codemasters ranking system.