"Not Been as Jokey" – Lando Norris Admits He Wants to Change How People See Him
Published 02/13/2021, 5:33 AM EST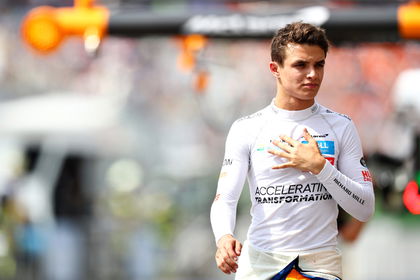 ---
---
Lando Norris joined the Formula 1 grid over the 2019 season and looked rather quiet during his initial few weeks in the sport. However, with his cheeky off-track character, he eventually became a fan-favorite Formula 1 driver. Occasionally, he expressed his hilarious attitude while in the cockpit as well.
ADVERTISEMENT
Article continues below this ad
Hence, fans are awaiting a funnier Norris to command the grid over the upcoming season. Unfortunately, it looks like the fans' wishes might just not come true in 2021.
The British driver clarified that he will be dialing down his jokes for the time being and focus more on developing his car alongside his engineers.
ADVERTISEMENT
Article continues below this ad
What did Norris say?
Speaking to Autocar, the Briton revealed that he is looking to treasure out even more performance from himself considering he will have to race alongside the in-form Daniel Ricciardo this season.
"I dialled it back a bit. You don't see as many jokes," Norris said. "I'm hoping people will see me a bit differently. I've also shifted more time to working with the team. Understanding how to improve my driving and the car. Spending time with my engineers to gain that performance."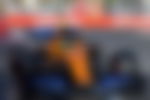 When the F1 fandom came to know that Norris and Ricciardo will be lining up alongside each other at McLaren, the initial reactions were that the 2021 season was going to be a joke-filled season.
However, neither of the drivers are looking to make people laugh with their off-track banters. Hence, this paves way for interesting on-track battles between the two in-form drivers.
I changed a bit: Lando Norris
The one-time podium finisher opened up about how the F1 community could witness a different Lando Norris over the 2021 season.
"I changed a bit, but in a better way to get more performance out of myself," he said. "I've not been as jokey and laughing as normal, the nerd I am. It's not just to look better. It's also for my own benefit."
ADVERTISEMENT
Article continues below this ad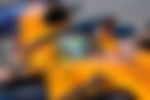 Norris looked rather pacy throughout the 2020 season. Furthermore, he played a crucial role in handing McLaren their first top-three constructors finish in years.
Hence, with the Briton looking to up his game by altering his personality, it would be criminal not to expect a pacier Norris in 2021. Ultimately, will these changes help him fend off the upcoming teammate threat from Ricciardo and outshine as the better driver of the two?
ADVERTISEMENT
Article continues below this ad