'Not Canceled but Postponed' – Stroll Sr Hints at When 2021 F1 Australian GP Could Happen
Published 01/08/2021, 1:53 AM EST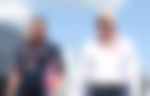 ---
---
Over the past couple of weeks, there have been major concerns falling over the upcoming 2021 F1 season-opener in Australia. Apparently, the new strain of coronavirus has started to spread around the country, with Brisbane being the latest city to turn into a hotspot.
ADVERTISEMENT
Article continues below this ad
Amid such a heated situation, there were rumors going around that the Australian GP will yet again be canceled. Unfortunately, it looks like the claims are partially true.
Aston Martin's part-owner, Lawrence Stroll, opened up that the official announcement of Australian GP's temporary cancellation will soon reach the public. Consequently, the Bahrain GP will take over as the upcoming season's first race.
ADVERTISEMENT
Article continues below this ad
What did Stroll say?
Speaking to Reuters, Stroll affirmed the rumors claiming that Australian GP will be called off.
"Melbourne has been — it's not officially announced, but it will be. Not cancelled, but postponed. We will go there sometime in the fall (autumn) and the first race will be Bahrain," the Canadian said.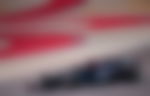 If it turns out exactly the same in reality, this will be the second consecutive F1 season without Australia as the season opener. On the other hand, Bahrain will start off an F1 season for the first time since 2010.
Apart from the potential changes in season-opener, the pre-season testing, too, looks under threat. Europe has been the worst-hit continent by the new strain of coronavirus. Hence, Barcelona might not host the winter testing for the 2021 season.
Instead, once again, Bahrain is looking like the leading candidate for the replacement. Only a matter of time before F1 acknowledges the rumors with official announcements.
The worst is behind us: Stroll hoping for a safer F1 season in 2021
With vaccines gradually rolling out to fend off COVID-19, Stroll felt that F1 can heave a sigh of relief after a few race weekends.
"I do believe we're in for a difficult two or three months," he said. "There is a light at the end of the tunnel with the vaccine. I think the first few races will be slightly challenging.
ADVERTISEMENT
Article continues below this ad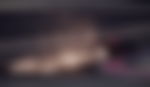 "But Formula One management and the FIA, I really take my hat off to them to deliver 17 races as we did last year in 23 weeks, without really any major hiccups, in a very impressive manner."
Following a successful 2020 season when COVID-19 was even more threatening, the Canadian sounded confident that it will be easier to handle the situation in 2021.
ADVERTISEMENT
Article continues below this ad
Overall, the bigger question is, will the cancelations stop with Australia? Or will more countries follow a similar path in terms of decision-making? Well, only time will tell.