Not Ricciardo, Nor Perez: Max Verstappen's Greatest F1 Teammate Revealed
Published 08/03/2022, 12:40 PM EDT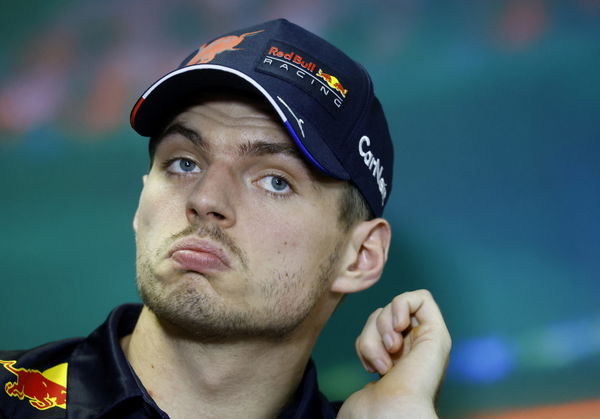 Was it the burning desire of Max Verstappen to win his maiden World Championship? Or is it the sheer brilliance of the Dutch driver that his teammates could not match throughout his career? The Red Bull man is the epitome of consistency, especially since the start of the 2021 season.
ADVERTISEMENT
Article continues below this ad
However, the Dutch world champion was not always the most consistent driver on the grid. Verstappen, as any other newcomer, was raw and unpolished early in his career. As years passed, the Dutchman shone brighter and made his teammates look pale in comparison. However, the Red Bull man met his match at the very beginning of his career in Carlos Sainz.
ADVERTISEMENT
Article continues below this ad
Both Sainz and Verstappen were rookies in the 2015 season for Toro Rosso. According to data, in terms of driving among other attributes, Sainz is the most compatible teammate Verstappen has had so far.
During a discussion on the F1 Nation podcast, Spanish F1 writer Jesus Balseiro disclosed this information. He said, "I heard once, here in the paddock that the teammate most close to Max in the telemetry way in the under-steering and driving, used to be Carlos (Sainz) when they were at Toro Rosso before he left the Red Bull family."
It is not Ricciardo, Verstappen's first Red Bull teammate; It is not Perez, Verstappen's current partner in crime, but it is Ferrari man Carlos Sainz who was the closest match to the reigning world champion, during their time together.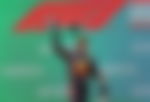 As we're all aware, a certain specification for a car not always suits both drivers and due to this, one might suffer while the other excels. For example, in the current season, the RB18 suits either Verstappen or Perez but never both. Similarly, what suits Leclerc does not sit well with Sainz and vice versa.
Hence, a teammate combination in F1 is complex. However, Toro Rosso found a perfect pairing in 2015. Sadly, it did not last.
The curse of driving alongside Max Verstappen
Both Verstappen and Sainz were fighting for a promotion to Red Bull while driving for Toro Rosso. As we all know, Verstappen won, and rightly so, finishing 31 points ahead of the Spaniard in the 2015 season. However, little did we know Sainz was the first victim of the Max Verstappen teammate curse.
ADVERTISEMENT
Article continues below this ad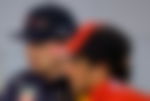 Formula One F1 – Bahrain Grand Prix – Bahrain International Circuit, Sakhir, Bahrain – March 19, 2022 Second placed Red Bull's Max Verstappen speaks to third placed Ferrari's Carlos Sainz Jr. after qualifying. Pool via REUTERS/Giuseppe Cacace
As most world champions do, Verstappen developed a habit of outshining his teammates. However, this habit of his translated into a difficult time for all his teammates. Daniel Ricciardo kept up with Verstappen for a couple of years before moving to Renault to step out of his shadow.
Pierre Gasly and Alexander Albon felt the brunt of the cursed seat as Red Bull replaced both of them in 2019 and 2021, respectively.
ADVERTISEMENT
Article continues below this ad
Watch this story: Max Verstappen set for huge new Red Bull deal, reported to be worth over $53 million per year
Sergio Perez was the perfect teammate during the 2021 season but is now struggling while trying to stand on his own two feet. With his Red Bull contract expiring in 2028, it will be interesting to see the number of teammates Verstappen ends up with.