'Not Frustrated, but…' – Kimi Raikkonen Reflects on Dismal F1 Season With Alfa Romeo
Published 01/07/2021, 8:44 AM EST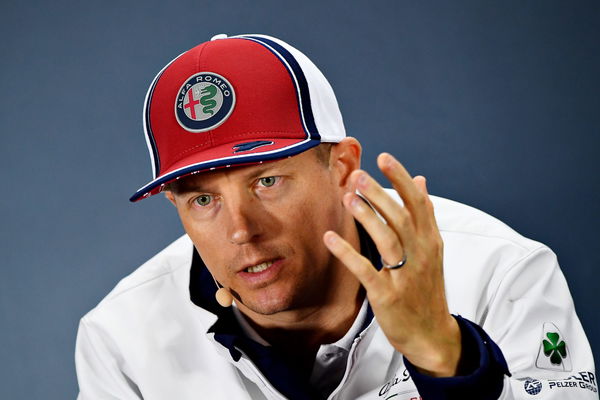 ---
---
Kimi Raikkonen will probably race his last season in 2021. The Finn pilot is jumping into the Alfa Romeo cockpit for his 20th racing stint in F1, and he has plans to leave on a high note. He had hoped that 2020 to be competitive but soon realized that the car was not enough.
ADVERTISEMENT
Article continues below this ad
However, with the new regulations, a renewed zeal runs within him.
The 2007 Ferrari champion is a sensation in F1. Although he has little for accolades compared to the likes of Schumacher and Hamilton, his presence on the track is enough for him to maintain his image. He is one of the cleanest drivers of F1 and has inspired several others into the sport. However, his last couple of years at Alfa Romeo seem to have demotivated him.
ADVERTISEMENT
Article continues below this ad
The Iceman recently broke the Barrichello record for most race starts and also bagged the Action of the Year award this season. However, his aim was to climb back on the podium and he has failed drastically. There were a few promising stints from his side but the lack of pace saw him out from the point table.
"Obviously the hopes were higher. But we all realized pretty quickly that it wasn't going to be the way we wanted it to be. We just have to work and try to do better this year. That's the way it is. "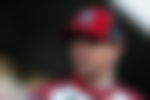 Kimi's best finishes this year would be the two P9s that got him his crucial four points. He ended up P16 in the driver's table, just above his teammate with their points tally similar.
Recently, he spoke about the concerns from the 2020 season that held back his pace and his performance.
"Certainly it's not what we expected or wanted before the season and I think it became clear after the tests that we weren't where we wanted to be," Kimi remarked.
The Iceman does not lose his cool easily, and even in this case, he didn't. Yet he was morose.
"Not frustrated, but of course it's far from what we wanted."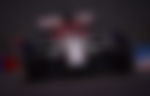 Kimi Raikkonen lost motivation in 2020
He could understand that their car was simply out of the competition. Honestly, they could not gather much more than battling it out with Haas and Willams. Nonetheless, he kept pushing even though he knew it was futile.
"To be honest, I think even if we get the best out of our cars, if everyone crosses the line, we won't be in the top 10 . The speed is just not there. And that's the case on most tracks," pointed out the 40-year-old.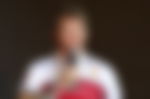 Leaving all that behind, Kimi is gearing up again for a new era of motorsports. He will look forward to making the most of the new regulations and battle as hard as his car allows him to. Alfa Romeo shows signs of optimism and, hopefully, the Iceman will exploit the weaknesses of the other teams' well.
ADVERTISEMENT
Article continues below this ad
"Good or bad, I think you have disappointing results every year and good results and something in between. But that's part of the game," concluded Raikkonen.
His mentality is his greatest strength and he will ace past all with that. This precisely why he is regarded so highly in the paddock.
ADVERTISEMENT
Article continues below this ad