'Not Going to Be Tenths Faster Than Carlos' – Lando Norris Downplays Ricciardo's Impact at McLaren
Published 01/18/2021, 6:27 AM EST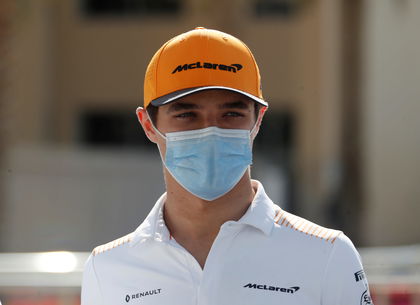 ---
---
McLaren head into the new season on a high. They finished the previous campaign as the best of the rest and will have an exciting driver partnership in Daniel Ricciardo and Lando Norris this year.
ADVERTISEMENT
Article continues below this ad
The Ricciardo-Norris pairing is one to keep an eye out for. Not just because of the fun they'll generate off the track, but also because of the competition on it.
Ricciardo comes into the season in hot form with Renault. The Australian is vastly experienced and has seven Grand Prix wins along with 31 podiums in his resume.
ADVERTISEMENT
Article continues below this ad
Facing Ricciardo a tough challenge for Norris, no matter how good his previous teammate, Carlos Sainz, was. However, the young Briton has doesn't feel too flustered. He believes Carlos and Ricciardo are on the same level.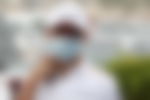 He said, "It's a little bit into the unknown because I've only had one teammate in Formula 1, so it's hard to know what to expect from somebody different.
"I've seen Carlos do many things better than Daniel, but there's also a lot of things that Daniel probably does better than Carlos.
"He's a different driver, but he's not going to be tenths faster than Carlos. Maybe there's better consistency or better feedback, he's able to do a better job in qualifying or he's better at tyre saving, there's these small things that he can do slightly better in."
Lando Norris aims to learn as much as possible from Ricciardo's experience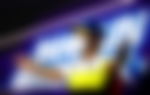 Norris is only entering his third season in F1. In the last campaign, he showed himself to be a quick learner and definitely seemed to have improved from his 2019 version of himself.
ADVERTISEMENT
Article continues below this ad
Racing with a man who has 188 races under his belt, Norris wants to be a sponge and just soak up as much as he can from Daniel.
Speaking on what the Australian brings to the team, he said, "A lot of it is just going to be from his [Ricciardo] experience of being with a lot of different teams in Formula 1 and at a Red Bull team which has won races lately.
"I can't wait for the opportunity to learn from someone like that, rather than feel worried or anything like that."
ADVERTISEMENT
Article continues below this ad
It'll be interesting to see if McLaren can continue on their upward trajectory. As for Norris, people tout him to be future world champion material. Can he show his mettle against Ricciardo? We'll find out once the season kicks off.