Not Hamilton or Schumacher! This F1 Driver Holds the F1 Record for Fastest Lap at Monaco GP
Published 05/26/2022, 10:25 AM EDT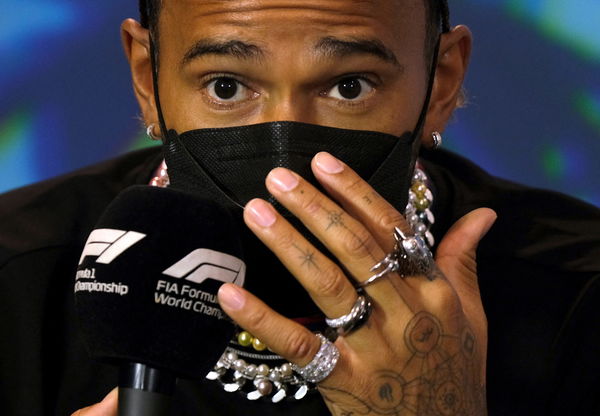 F1 is all about speed, and the premier sporting competition hosts the fastest cars in the world. Having said that, a car is only as good as the driver and vice versa (shoutout to the constructors). And the traveling circus undeniably boasts the best racing drivers in the world.
ADVERTISEMENT
Article continues below this ad
But when you are the fastest racer in sport's history on a peculiar street circuit, people take greater notice. And that is the case with Circuit de Monaco and Max Verstappen.
The Dutchman holds the record for the fastest lap recorded in a race in the Monaco GP race. Setting a fastest lap record is difficult in a street race with quick turns and minimal straights. But Verstappen completed a near perfect lap back in 2018. On top of eveything, the Red Bull man was just 20 at the time.
ADVERTISEMENT
Article continues below this ad
On that memorable day, Verstappen had finished the race in ninth position and then-teammate Daniel Ricciardo had finished first. Additionally, Mad Max took home the extra point for the fastest lap.
Not just that, Verstappen made the record for the fastest lap ever at Circuit de Monaco. Verstappen drove a near perfect lap to cover 3.337 km (2.074 mi) precisely in 1.14.260. Not bad for a 20-year-old.
Watch this story: Charles Leclerc Carlos Sainz Achieve Rare F1 Feat With Colossal Disney Lightyear Collaboration
ADVERTISEMENT
Article continues below this ad
Just to throw some context, the Monaco circuit is an active circuit since 1950. The likes of Ayrton Senna, Michael Schumacher, Alain Prost, and Lewis Hamilton have raced on this same circuit multiple times. And to surpass all these greats and beat them in speed or even consistency on a track is something incredible. Therefore, Max's achievement at just 20 is no small feat and truly astonishing.
Former F1 driver believes aggression is the key to Verstappen's success
The former racing driver in question is none other than Max's father, Jos Verstappen. On Verstappen's official website, in his column Jos wrote, "You could clearly hear the frustration in his voice. And I could also see it in the way he drove. Then he drives a bit more aggressively, he wants more. That style of driving has brought him a lot in the past."
ADVERTISEMENT
Article continues below this ad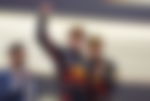 And who better than to strike comparison from the past than the father of the world champion? We're not sure is each Verstappen win has been a result of his aggressiveness alone, but it definitely worked at the recent Spanish Grand Prix!