NOT Lewis Hamilton! Mercedes Engineers Name Favorite F1 Driver They Have Worked With
Published 04/07/2021, 1:12 PM EDT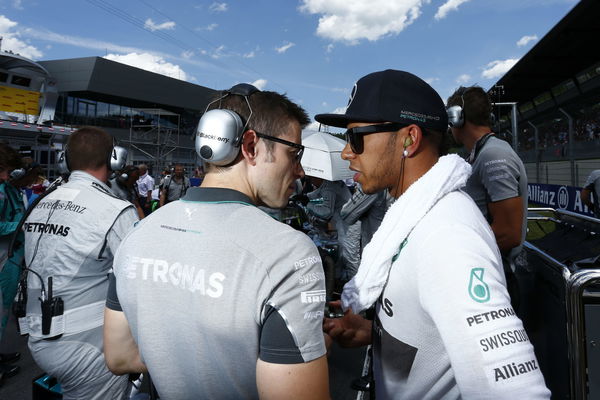 ---
---
When you think about the centerpiece of Mercedes' F1 success, it is hard to look past Lewis Hamilton. The Briton is hands-off the most important driver in their history. But he may not be the apple of the eye when it comes to being the personal favorite of his engineering team.
ADVERTISEMENT
Article continues below this ad
The 'Brackley Brothers' – Andrew Shovlin, James Vowles, Ron Meadows, and Simon Cole – recently appeared on F1's famous podcast, Beyond the Grid. They have been part of the team since it was BAR, then Honda, then Brawn GP, and finally, Mercedes.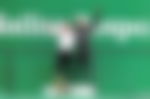 Their vitality to the team goes beyond their role of trackside engineering and presence beyond the pit wall, where the four can be seen sitting across from each other during a race weekend.
ADVERTISEMENT
Article continues below this ad
But who is the favorite driver that they have ever worked with?
German legend takes the cake
"Michael Schumacher, but mainly because I was in the awe of him before he arrived and when he left the team, I was even more in the awe of him just because of how he behaved and treated all the team members," said Ron Meadows.
"Is Lewis listening? Does he listen to your podcast?" Simon Cole chuckled before also picking the German.
"I would say Michael Schumacher, not just because it's sort of the common theme, but because he was genuinely impressive when we worked with him."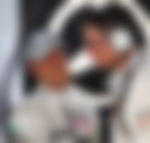 James Vowles, the Chief Strategist, also chimed in. He, too, like the others, vouched for Michael Schumacher. The Ferrari cornerstone inspired the team to their success in the 2000s and we can see how he did it.
"I would go with Michael because I had a perception that was entirely wrong of him before he joined. I thought he was arrogant, I thought he was cold because that's the impression you got. It took me just minutes before I realized that's not true. And his greatness really shone in that period where we were with him and we learned a lot from him."
Shovlin picks Jenson Button over Lewis Hamilton as his favorite driver
ADVERTISEMENT
Article continues below this ad
Andrew Shovlin was the race engineer of Jenson Button during his famous championship win in 2009. Naturally, the pair share a strong bond and Shovlin couldn't look past him as his personal favorite.
"I can't leave Jenson out, can I? I saw, as an engineer, I was learning on-the-job very much with him and just a lot of happy memories and funny moments."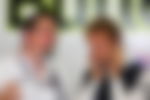 However, this is not to belittle Lewis Hamilton's impact on the team or the relationship he shares with his team members. It is just that these guys' picks are either more personal to them or just out of admiration for Schumacher.
ADVERTISEMENT
Article continues below this ad