"Not Someone Who's Super Enthusiastic About Democracy": Bernie Ecclestone Showcases Ugly Dictatorial Character While Praising Controversial Ex FIFA President
Published 03/03/2023, 8:16 AM EST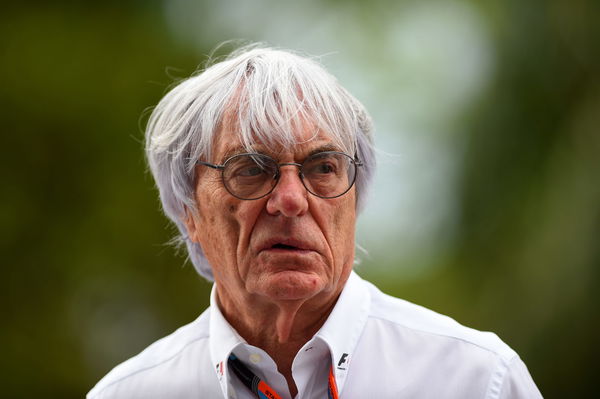 Down but never out. Such is the relationship between Bernie Ecclestone and Formula 1. The former boss of F1 gave away his priced possession to Liberty Media in 2017. The $4.6 billion acquisition might've gotten the premier motor sporting competition a set of new bosses. However, according to Ecclestone, no one can replace him and how he used to run the sport. Although the British billionaire communicated the same with a controversial example.
Ecclestone transformed Formula 1 and made it into the money-making pit that it is today. Ecclestone spent half his life doing so. Many disagreed with Ecclestone's leadership. However, in an interview with The Telegraph, Ecclestone revealed his dictatorial way of ruling the world of F1 was the correct way to go. He has even accused Liberty Media of making F1 a Hollywood "sham".
ADVERTISEMENT
Article continues below this ad
Revealing his thoughts on his impact in Formula 1, Ecclestone said, "It's like Frank Sinatra singing. You're not going to find another Sinatra. You see the guy who used to run the football?" Ecclestone was referring to Sepp Blatter. He added, "Mm. He was a bit special, with the way he ran things." 
When the interviewer pointed out Blatter's dictatorial way of running FIFA, Ecclestone made an interesting statement. He said, "You see, I'm not somebody who's super-enthusiastic about democracy. By definition, it can't work."
One can chalk this off as another controversial statement Ecclestone has made, something he does often. In fact, Ecclestone's life has been plagued with controversies and scandals. However, no one can deny the Brit's impact on the sport. This is exactly why we will soon watch the life of Ecclestone on the big screen.
Star of his own documentary Bernie Ecclestone will showcase his rise in 'Lucky'
ADVERTISEMENT
Article continues below this ad
The documentary titled 'Lucky' entails Ecclestone and F1's rise over the years. However, the Brit was not initially on board. It was because of Manish Pandey, the producer of Senna, that Ecclestone considered telling his life story through a documentary.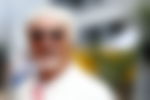 Speaking to Motorsport-Nextgen-Auto, Ecclestone said, "I wouldn't have done this documentary. I hate that word, with anyone else." This is a rare form of participation from Ecclestone because the Brit does not like being part of fiction. He confessed that to take an obvious dig at Netflix's Drive to Survive.
ADVERTISEMENT
Article continues below this ad
WATCH THIS STORY: The Best F1-Themed Movies
The incredible true story of Ecclestone's life will definitely give incredible insights into the rise of Formula 1. However, the documentary should also reveal the scandals Ecclestone faced at the same time.
Edited By: Varunkumaar Chelladurai