Not Sulking Over Her Husband's Absence, Max Verstappen's Sister Victoria Finds the Perfect Way to Spend Her Day
Published 02/13/2023, 9:30 AM EST

Follow Us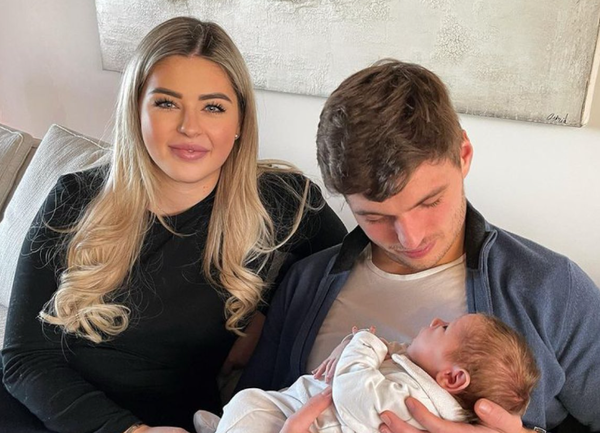 When it comes to racing, Max Verstappen's younger sister Victoria is probably the only non-speedster in the family. However, when it comes to motherhood, she is as dedicated as any. Victoria is a mother to two young boys Luka and Lio, with the latter being the younger one at 1-year-old. She is pretty active on Instagram and often posts pictures with her boys and her partner, Tom Heuts. The 23-year-old has now put out an Instagram story, revealing how she was spending her time alone with Lio.
Victoria gave birth to Lio in December 2021 and let her followers know the next day through a post. She revealed how delighted she and Tom were to have him. Later, Red Bull team principal Christian Horner congratulated the family on the arrival of the little one. Max's girlfriend, Kelly Piquet posted a welcome message for Lio as well and expressed how she couldn't wait to meet the newborn. Max joined the family later for celebrations after finishing P2 in the Saudi Arabian GP. Incidentally, Lio's arrival turned out to be a lucky occurrence for the Dutch racer as he won his maiden F1 title in the next race in Abu Dhabi.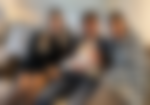 ADVERTISEMENT
Article continues below this ad
Victoria recently posted a picture of Lio in his pajamas through an Instagram story. The text on the picture read, "Today a day alone with mama." [Translated using Google]
Given how dedicated Max and Victoria's father, Jos, was to his son's racing career, he could not spend much time with his daughter in 2021. That was one of the most important years of Max's life when it comes to racing.
Victoria Verstappen reveals how she missed her father while he was out with Max during the 2021 season
ADVERTISEMENT
Article continues below this ad
Max developed an interest in racing very early in life. That, however, was not surprising as he was a regular in paddocks, watching his father race in F1, against the likes of Michael Schumacher. Once Verstappen Jr. took to the track, Jos mentored him to make him the fierce competitor that he is today. The time to reap the reward of their hard work came in 2021, but that was also the time when Victoria was carrying her second child. Jos was, however, on the move with Max almost throughout the year. While Victoria missed him, she understood what his situation was like.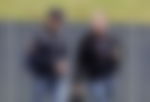 In one of her Q&As when a fan asked her if she missed her father while he was with her brother for GPs, she replied, "Hell yeah, but we always called every day. So I never felt short. Cause I knew what he did it for."
ADVERTISEMENT
Article continues below this ad
Watch This Story: Max Verstappen's cute cats
As we all know now, Max did not let those sacrifices go to waste. As the new season is right around the corner, he will look to continue the good run.
Edited By: Varunkumaar Chelladurai