'Nothing Has Changed' – Kimi Raikkonen Debunks a Popular Belief About the 2020 F1 Season
Published 01/11/2021, 8:15 AM EST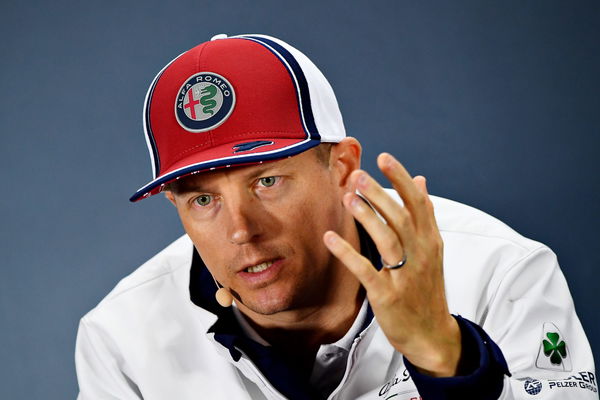 ---
---
Kimi Raikkonen has gained quite a cult throughout his time in F1. He is famous for his dry sense of humor and his brief answers in press conferences. This probably stems from his honest and direct nature, which is on full display this time around as well.
ADVERTISEMENT
Article continues below this ad
A lot of talks this season has been about the COVID pandemic. On how the people in the paddock have been drastically reduced to limit the face-to-face interactions. Also, the number of journalists having access to the drivers is only a sliver of what it was before.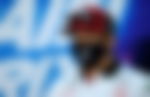 Even though most of the press conferences are now on Zoom, it does not make much of a difference to the former Ferrari driver.
ADVERTISEMENT
Article continues below this ad
"The amount of work on me has not changed. I used to talk to the press face to face, now we are talking on the computer. I sit for 30 minutes and answer my questions. So nothing has changed in this respect," said Raikkonen.
"There was a lot of discussion about the weekend changing so much, but I didn't feel like it. I went from hotel to runway, track to the hotel as usual. Restrictions may seem strict for those who go out and eat, but I was always doing the same thing."
Was it the right decision for Kimi Raikkonen to continue in F1?
Kimi is now officially the most experienced driver in F1 history with a mammoth 329 race starts under his belt. However, most people in the F1 community were expecting 2020 to be his last dance in F1. However, the 41-year-old surprised everyone with his contract renewal at Alfa Romeo amid mounting speculations.
ADVERTISEMENT
Article continues below this ad
But what motivates him to continue in F1? Given that his car is well of the pace and at 41, he isn't getting any better. So, why not step away for someone younger like Callum Ilott or more deserving like Nico Hulkenberg?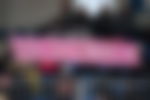 Even though fans love to see him in the paddock, it was the right time to step away from the sport. However, in typical Kimi fashion, he does not give a dime about the opinion of others. "I don't care how the news is received. Everyone can think as they want, it's okay for me."
ADVERTISEMENT
Article continues below this ad
Maybe he knows 'what he is doing'! And it is better to 'leave him alone'!