'Nowadays You Have to Be a Billionaire' – Ferrari F1 Legend Criticizes Pay-in Nature of F1
Published 01/30/2021, 11:23 AM EST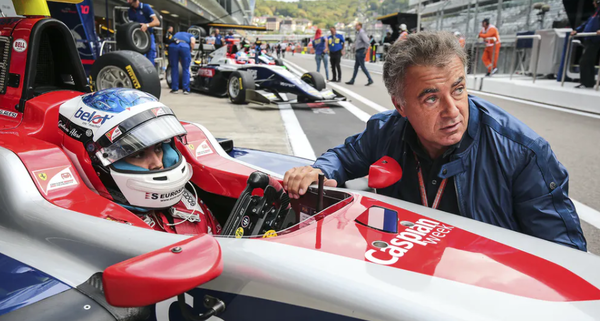 ---
---
F1 is a sport like no other; only the 20 athletes can make the grade at a given point in time. This exclusivity also means that each and every race seat has a very high value. While most earn it through sheer talent, a few 'buy' their race seat as well. This, somewhat justifiably, annoys former Ferrari driver Jean Alesi.
ADVERTISEMENT
Article continues below this ad
"If you look at what's going on in our part of the world, it's not about a performance society. All you have to do is pay, pay, and pay. This is crazy, It's the only sport in the world that you have to pay to play."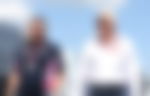 His anguish is fueled because his own son, Giuliano Alesi, has to leave the European racing scene because of financial reasons. After a couple of mediocre seasons in F2, Jean can no longer afford to pay for his son's third campaign. So, he is heading to Japan where he will compete in the Asian GT300 Series.
ADVERTISEMENT
Article continues below this ad
"I think it's a lot fairer in Japan. He will be racing almost every weekend, something that is no longer possible in Europe unless you pay a lot of money. Nowadays you have to be a billionaire to buy a Formula 1 team for your son, otherwise, you won't make it into F1," said Alesi in an interview with his colleague from 'Gazzetta dello Sport.'
Giuliano has been a part of the Ferrari driver academy for a while. So, as a farewell gift, they handed him the keys to the three-year-old SF71H at the Fiorano test track.
'Mick Schumacher's F1 selection down to Ferrari' – Alesi
Billionaires like Mazepin and Stroll aren't the only ones who own F1 race seats, Ferrari also controls a few through their engine deals with Alfa Romeo and Haas. And Alesi thinks that is why Mick Schumacher will make his debut with the latter in the upcoming season.
ADVERTISEMENT
Article continues below this ad
"Fortunately, there is Ferrari who supplies some F1 teams with engines so that they can also have a say in driver selection. Mick Schumacher got his Formula 1 cockpit like this – also because of his Formula 2 title, but that would not have been possible without the support from Maranello."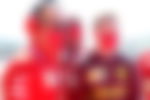 While Alesi may feel hard done by the current state of affairs, it is how it goes in F1. All anyone can do at this point is call it out and hope for change initiated by the governing bodies.
ADVERTISEMENT
Article continues below this ad