Ocon: Daniel Ricciardo Not the 'Strongest Benchmark' in F1
Published 01/20/2021, 8:45 AM EST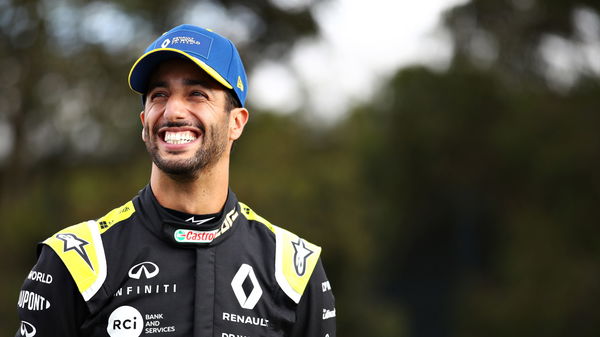 ---
---
Daniel Ricciardo and Esteban Ocon helped Renault record their first podiums this season. The pair helped the French team put up an impressive performance last season. The Australian outperformed his French teammate in 2020. However, In a recent interview, the French driver stated that Ricciardo isn't the strongest benchmark according to him.
ADVERTISEMENT
Article continues below this ad
Esteban Ocon managed to out-qualify the Australian only twice and ended the season with a 47 points deficit. However, he had a fairly decent season and claimed his first career podium in the Sakhir Grand Prix.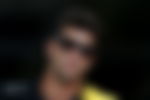 Even after being outperformed by Ricciardo, the French driver stated, "I don't know if he's the strongest benchmark, but he's certainly one of the top [ones]. I've been very impressed with what he's been doing, outperforming the car in a lot of moments.
ADVERTISEMENT
Article continues below this ad
"It was definitely a great thing to have him as my team-mate, to see where I could get better and what I could do against him. It's been good for my learning curve," said the Renault driver.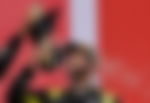 Ocon on Daniel Ricciardo adapting quickly
Daniel Ricciardo helped Renault claim their first podium finish last season since their return in 2016. Esteban Ocon is aware that the Renault car takes a little longer to get used to and was impressed by Ricciardo's quick adaptations to the car.
ADVERTISEMENT
Article continues below this ad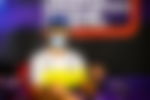 "He's very fast and he adapts to the conditions very well, so he learns very quickly. When there's one corner where I'm doing better than him, he will rectify it once we get to qualifying. He's always very positive on everything," explained Ocon.
Daniel Ricciardo is moving to McLaren next season and will drive alongside Lando Norris. The team recorded their best result since 2012, finishing P3 in the standing. Hopefully, the Mercedes power unit McLaren will allow Ricciardo to stand atop the podium, more often and more consistently.
ADVERTISEMENT
Article continues below this ad
How long do you believe the Australian will take to adapt to his new car and deliver positive results?