On This Day, 25 Years Ago: Michael Schumacher Crashes Out as Olivier Panis Takes a Shocking at 1996 Monaco Grand Prix
Published 05/19/2021, 11:56 AM EDT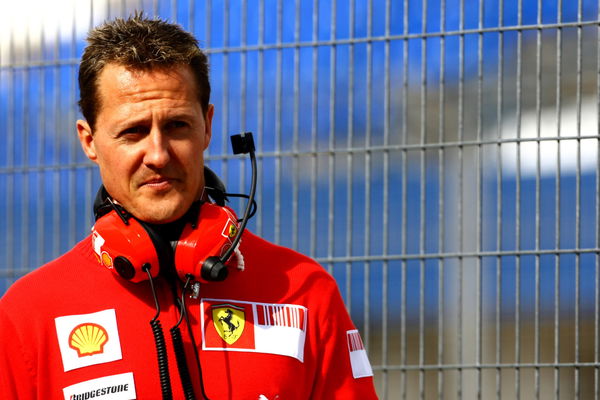 ---
---
The Monaco Grand Prix is regarded as one of the most prestigious races on the F1 calendar. Given that the circuit has almost zero opportunities for overtaking, qualifying usually determines the race result. So, very few drivers won the race from lower than eighth. However, French driver Olivier Panis decided to buck that trend in 1996. Driving for Ligier at the time, the Frenchman was looking for his maiden F1 win.
ADVERTISEMENT
Article continues below this ad
Admittedly, he had almost no hope of winning after he qualified 14th on the grid. On race day, the heavens opened and threw every prediction out of the window. He confessed that he told his wife that he would finish on the podium, though she had a hard time believing him. The signs for a huge upset were laid out when Panis was quickest in the warm-up session. However, many chalked it down to Panis having a low fuel load, and they wrote him off.
The driver said, "We knew we had the pace. When you start 14th in Monaco, anything can happen, anything is possible. On Saturday in qualifying, we had an electronics problem, otherwise we could have started in the top five. My race engineer started crying, because he knew we were quick, and he felt our chance was lost.
ADVERTISEMENT
Article continues below this ad
"I said 'don't worry man, the race is tomorrow, you never know what can happen."
How did the race unfold for Olivier Panis and Michael Schumacher?
Fortunately, the rain stopped before the race began, though the track was still wet. Monaco and wet weather is usually a recipe for disaster and this race was proof of it. Not even the Rain Meister, Michael Schumacher, was spared. While many drivers either crashed or retired from the race, a calm Panis scythed his way past seven cars.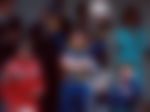 ADVERTISEMENT
Article continues below this ad
When the time came to swap to slicks, race leader Damon Hill blinked first and Panis shadowed him. Soon it became apparent that it was the right call, as he vaulted up to fourth. Hill soon ground to a smoky halt and Jean Alesi wrecked his suspension, forcing him out of the race. Meanwhile, Eddie Irvine in the Ferrari ran into a spot of trouble and dropped down the order.
However, Olivier Panis could not breathe easy just yet. This was because the Ligier team informed him that he didn't have enough fuel to finish the race. It didn't help that Panis refused to pit and lose a chance of taking his maiden F1 win. Instead, he tried a new tactic of trying to save fuel.
In the end, his efforts paid off, as he crossed the finish line ahead of David Coulthard and Johnny Herbert, making history as one of the most shocking F1 wins in history.
ADVERTISEMENT
Article continues below this ad