Formula 1 Throwback: Inaugural Monaco GP Winner's Life Story, Inspiration Behind 'The Saboteur' Video Game
Published 04/14/2020, 9:27 AM EDT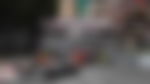 ---
---
On this day, The first Monaco GP was held in 1929. Since 1955, we have had Monaco GP in the Formula 1 calendar and 2020 is going to be the year this streak comes to an end. Monaco GP is the longest-running race in the Formula 1 calendar. And many consider it to be the most prestigious race in Formula 1.
ADVERTISEMENT
Article continues below this ad
Monaco GP along with Indy 500 and 24 Hours of La Mans form the Triple Crown of Motorsport.
Like many European races, the Monaco Grand Prix originates before the present Formula 1 World Championship. Automobile Club de Monaco (ACM) was responsible for organizing the first Grand Prix in 1929. Antony Noghès is credited as the founder of the race, under the rule of Prince Louis II.
ADVERTISEMENT
Article continues below this ad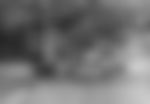 Formula 1 History: The War Hero That Won The 1st Monaco GP
Many people are unaware that the 1st Monaco GP was won by a relatively unknown William Grover-Williams. He was a British- French driver who competed in multiple independent races across Europe. On 14th April 1929, Williams won the inaugural GP beating the crowd favorite Mercedes driver Rudolf Caracciola.
During the pre-WW2 years, he drove his 'British racing green' Bugatti across multiple races, garnering wins in the pre-world championship French GP and the Belgian GP.
ADVERTISEMENT
Article continues below this ad
When the war broke, he was drafted by the British 'Special Operation Executives' and was airdropped in German-occupied France. There he worked as a spy in multiple SOE operations and 'led a resistance of racing drivers'. (As described in the book 'The Grand Prix Saboteurs' by Joe Saward).
He was later captured by the German Sicherheitsdienst and executed in Berlin. In 2009, EA launched the game 'The Saboteur' based on his life story. A statue of Grover-Williams in his 1929 Monaco Grand Prix-winning Bugatti Type 35 is located at the first corner of the Circuit de Monaco.
Ayrton Senna won the race more times than any other driver. With six triumphs, winning five races successively from 1989 and 1993. Whereas, Graham Hill is known as "Mr. Monaco" because of his five Monaco wins during the 1960s.
ADVERTISEMENT
Article continues below this ad
In modern times, Nico Rosberg has won three consecutive Monaco GPs from 2013 to 2015. And he along with Keke Rosberg is the only father-son duo ever to win the GP.