One of Michael Schumacher's 7 Titles Questioned: "Anybody That Knew Anything About Racing Cars, Knew…"
Published 12/15/2022, 7:00 AM EST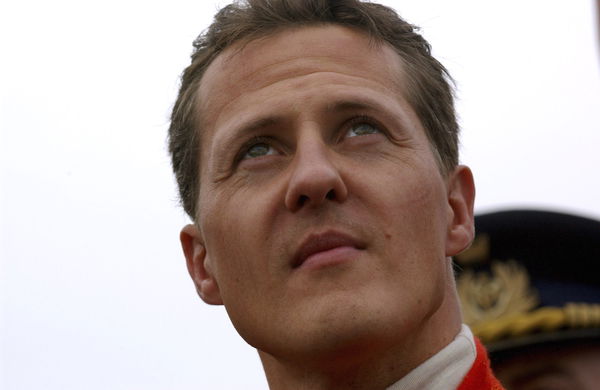 Michael Schumacher was a monster. A ruthless monster who was willing to go to any length to win. There's a reason why he was one of the most successful drivers in the history of the sport and did it on the top stage consistently for several years. However, former Williams co-founder, Sir Patrick Head, questioned one of German's 7 world titles in his latest podcast.
ADVERTISEMENT
Article continues below this ad
Head, now 76, designed the first-ever Williams car that helped them score their first of 100+ race wins. The Briton has also supervised many successful careers of F1 designers and engineers, most notably Red Bull chief Adrian Newey and Ross Brawn. Head also led Williams to a dominating period in the 90s when 4 different drivers won the championship with them in 5 years.
ADVERTISEMENT
Article continues below this ad
However, Williams lost out on the title against Michael Schumacher in 1994. Moreover, the Williams co-owner feels that Damon Hill was on course to claim his first championship title, only for Schumacher to vandalize his dream by colliding with him during the race.
Sir Patrick Head said, "I have the highest regard for Michael Schumacher. He was a stunning driver, a stunning person."
He further added, "When he could see Damon, who by that time was 4 or 5 seconds behind him, he turned right and drove straight into the side of Damon's car and anybody that knew anything about racing cars knew that Micheal deliberately took Damon out of that race."
"I don't think I'd have felt totally happy winning the championship that year but there's no doubt in my mind that anybody who looks at the data and looks at the film would know exactly what Micheal did," he concluded.
Damon Hill ranks Michael Schumacher as his greatest rival
Despite their unfortunate mishap in Australia in 1994, Damon Hill thanks his lucky stars that he was fortunate enough to race against Michael Schumacher in his career.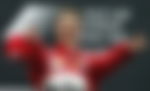 F1 Nation podcast, Hill said, "If you beat Michael Schumacher then you can say to yourself you have performed at the very highest level. If it wasn't for Michael Schumacher, my arch nemesis, if it wasn't for him you wouldn't know how to rank yourself in the pantheon."
ADVERTISEMENT
Article continues below this ad
He also stated, "So I think of myself as very fortunate to be in an era where there was Michael, Ayrton [Senna], Nigel [Mansell], Alain Prost. And I got a chance to compare myself with them. The quality of the competition is very important." 
Damon eventually managed to beat Schumacher as he lifted the 1996 championship with Williams Racing. However, despite winning the title with them, the Briton was eventually dropped for the next season. Hill left as the second-most successful driver of Williams.
ADVERTISEMENT
Article continues below this ad
WATCH THIS STORY: Breaking down the intense Title battle between F1 rivals Lewis Hamilton and Sebastian Vettel
The 90s was a really entertaining time to be an F1 fan. What do you think happened in Adelaide? Did Schumacher forcefully end Damon Hill's race, or was it just a racing incident?
Edited By: Varunkumaar Chelladurai