One or Two-Stopper: What Is the Winning F1 Race Strategy at the Novel Track of the Miami GP?
Published 05/08/2022, 2:36 PM EDT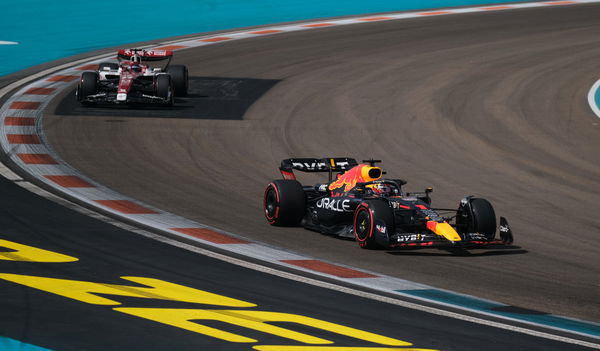 The beauty of Formula 1 lies in the unknown factor that comes on race day. A Safety Car, Virtual Safety Car, or even unpredicted tire degradation can ruin or make a driver's race. And as we go racing for the Miami GP, there are plenty of unknowns going into the race.
ADVERTISEMENT
Article continues below this ad
#MiamiGP 🇺🇸: Here are your strategy predictions for the Grand Prix!

It's likely to be a two-stopper, with a one-stopper looking marginal. However, Pirelli says this was a tough one to call, for a number of reasons. 🧵 pic.twitter.com/1VpqJeHokS

— deni (@fiagirly) May 8, 2022
ADVERTISEMENT
Article continues below this ad
Christian Horner, after qualifying, claimed that race strategy coupled with pitstop will play a crucial factor in deciding the eventual outcome of the race. So let's have a look at what 57 laps around the race track have in terms of strategy.
Which one is it, One or Two Stopper?
As per strategy predictions from Pirelli, the race looks to be the fastest on a two-stopper while a one-stopper looks incredibly difficult to pull off. The quickest strategy (let's say Plan A) would be to start on the medium tires and then complete the rest of the race by pitting for hard tires for both times.
The other strategy (let's say Plan B) would be starting on the medium tires again but pitting first for a hard tire and then a medium tire.
An alternative strategy (let's say Plan C) is to follow Plan B, but instead of pitting for mediums, teams decide to complete the rest of the race on a set of soft tires.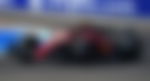 With race strategy, there's always a big unknown factor about which strategy would work best. Especially this comes into question when racing at a new track like Miami. With no previous data, multiple red flags during free practice, and an evolving track means it's incredibly hard to decide the winner of this race.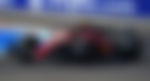 The biggest unknown factor heading into the race will be tire wear or tire degradation. With many drivers pushing the limit of their machinery and some crashing in the process due to a lack of run-off area or very little grip line, means that there is a very high probability of a Safety Car. 
Drivers and their choice of race strategy for the Miami GP
Starting in 2022, drivers no longer have to adhere to the Q2 tire rule. Simply put, drivers can start the race on whichever tire they like.
As mentioned earlier, most drivers are likely to start on the mediums but the likes of Esteban Ocon and the two Haas cars might want to go longer on the hard tire to try and finish within the points. Much like Imola, with very few passing opportunities and passing is possible only in the two long straights, a DRS train is very likely to form. 
ADVERTISEMENT
Article continues below this ad
Among the top runners, Red Bull collected as much data as they could in FP3, with Max Verstappen on the medium and Sergio Perez on the hard and soft tire. All this while playing around with various fuel loads could give Red Bull an idea of how to approach this race. 
ADVERTISEMENT
Article continues below this ad
Finally, a rapid change of tires by the pitstop crew could also decide the ultimate outcome of the race.
WATCH THIS STORY: Spectacular F1 Helmet Designs at 2022 Miami GP Ft Daniel Ricciardo Lando Norris