One Standout Trait That Puts Max Verstappen Above Sergio Perez in the Title Race: "You Can See the Difference a Driver Can Make"
Published 01/21/2023, 9:15 AM EST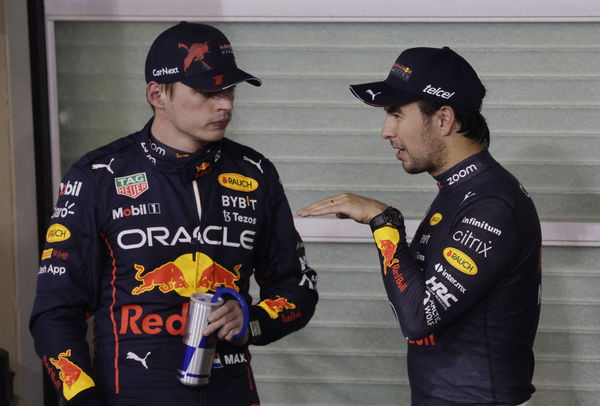 Red Bull and Max Verstappen absolutely dominated the 2022 Formula 1 championship season. Repeating the feat will be no cakewalk for the two-time world champion. However, a Dutch touring racer believes if anyone can, it's Verstappen. Tom Coronel believes the Dutchman has a trait that few drivers possess, and this trait puts him above his teammate Sergio Perez as well.
ADVERTISEMENT
Article continues below this ad
The world touring racer sang Verstappen's praises during his conversation with Motorsport. Coronel also revealed his loyalties lie towards Verstappen not because of his nationality but because of his ability behind a single-seater. Loyalties that were reassured by Verstappen's incredible racing in Abu Dhabi.
He said, "In this (Abu Dhabi GP) you saw the dominance strikingly. Max took Perez in tow for second place in the championship at the beginning of that race, but in the end Checo didn't keep up, or at least his tires were out." (Translated by Google)
ADVERTISEMENT
Article continues below this ad
"I said five or six years ago: "he does things that I absolutely cannot do as a racing driver myself". From that I conclude that he is different from others. — I see him doing things that others don't. That's about going outside at Nasr at Spa, but also about tire management. That's why I understand why I'm talking about it and he's in that car," he added.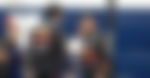 Apart from the clear distance between the two, their relationship also felt the gap when Verstappen refused to give his position in Brazil. However, some argue that is Verstappen's core mentality and his winning attitude.
Maybe owing to the tensions and Perez's treatment, the Mexican will mount a title fight with his teammate in 2023. Or at least that's what Papa Perez wants.
Sergio Perez's father issues a warning to Max Verstappen for the upcoming season
ADVERTISEMENT
Article continues below this ad
The highly public drama between Verstappen and Perez became a topic of discussion for many. However, for the Perez familia, it became a reason to mount a title fight, and that's exactly what Perez will do in 2023.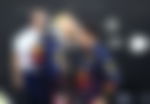 As per Esto.com.mx Perez's father said, "We haven't seen the best of Checo Pérez yet. This is an experience that is difficult to repeat for Mexico and we have to enjoy it. Surely with the passage of time, Mexico will have a Formula 1 champion on its hands." [translated via Google]
ADVERTISEMENT
Article continues below this ad
WATCH THIS STORY: Max Verstappen Wittily Responds to Backlash for 2021 Championship Win
Does Perez have what it takes to beat Verstappen? Tom Coronel does not think so! Let's see if Perez can prove his doubters wrong in 2023.
Edited By: Varunkumaar Chelladurai