OPINION: How Different is Formula One without a Driver like Lewis Hamilton?
Published 12/09/2020, 6:06 PM EST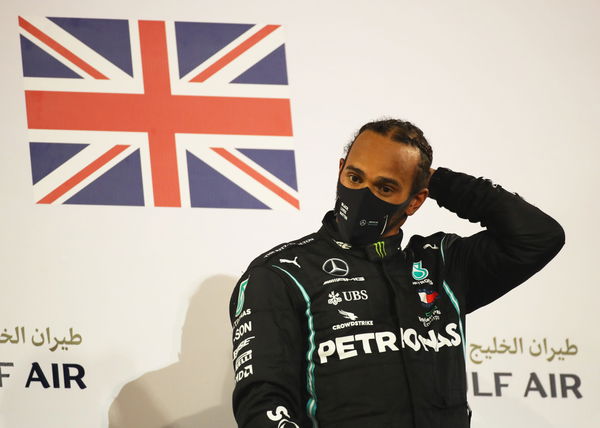 ---
---
Last weekend, Formula One raced without Lewis Hamilton on the grid. All throughout his Mercedes tenure, post Nico Rosberg's retirement, he has been dominant. On the track, he was well-known for simply rabbiting off into the distance, and that would be the last anyone saw of him.
ADVERTISEMENT
Article continues below this ad
It was almost like watching two separate races, with Hamilton driving his own little run. In the meantime, everyone else would be scrambling behind him. On a couple of occasions, teammate Valtteri Bottas would make the occasional cameo until he faded away.
So, when Lewis Hamilton was sidelined from the Sakhir Grand Prix, F1 was stepping into new territory. In fact, the race pretty much had an element of unpredictability.
ADVERTISEMENT
Article continues below this ad
Of course, there were still two Mercedes cars on the track and George Russell almost made it seem like Hamilton never left. Unfortunately, the Mercedes team botched up royally with their strategy, and everything descended into chaos.
Did the absence of Lewis Hamilton really cause all that?
Admittedly, one simply cannot forcibly take away Lewis Hamilton from Formula One. The nature of sport is not to punish merit and reward mediocrity, but to bring everyone to the same level. However, a driver of Hamilton's caliber is simply a cut above the others.
On one hand, it could be tedious to see the same person cross the finish line first. Just ask Sebastian Vettel, especially in his glory days at Red Bull. In this way, people can be turned off by predictability. Similarly, at the same time, you can't just ask Lewis Hamilton to stop winning. The only time Hamilton and Mercedes legitimately lost a race was at the 2020 Italian Grand Prix.
A perfect example of what a sport looks like without a dominant force is the 2020 MotoGP season. Marc Marquez is pretty much the MotoGP equivalent of Lewis Hamilton. The Spaniard could have grabbed a ninth MotoGP title, including his one Moto3 and one Moto2 title. Unfortunately, he sustained an injury at the second race of the season, and that sidelined him for the whole year.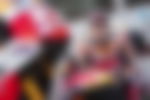 How does MotoGP's 2020 season tie in with Hamilton?
ADVERTISEMENT
Article continues below this ad
For the first time since 2012, barring the 2015 season, the eventual champion was not Marc Marquez. The Spaniard had always been achieving Lewis Hamilton levels of dominance. It got to a stage that the only man who could stop him was himself, that is, if he crashed out on his own.
The 2020 MotoGP season was so unpredictable that nobody could tell who would be champion until the penultimate race. The newly-crowned world champion, Joan Mir, found himself leading the championship. However, the biggest shock was that he was yet to win a race that year.
ADVERTISEMENT
Article continues below this ad
Franco Morbidelli and Fabio Quartararo won three races each. Meanwhile, Miguel Oliveira won two, with Alex Rins, Andrea Dovizioso, Maverick Vinales, Brad Binder, and Danilo Petrucci winning one each. Any of these riders could have been leading the championship.
Quartararo established himself as an early favorite, along with Rins, Vinales, and Dovizioso. However, they were all beaten to the title by a man who had not won a single race until the penultimate round. In a way, MotoGP showed what it was like without Marc Marquez. Similarly, the Sakhir Grand Prix gave a glimpse of an F1 without Lewis Hamilton. The question is, do we need to take him away to enjoy the sport?