OPINION: Why Sergio Perez Failed During His Time at McLaren
Published 01/02/2021, 1:05 AM EST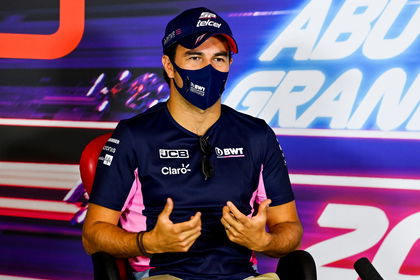 ---
---
The news broke out late in December that Red Bull had finally decided to install Sergio Perez in its other cockpit, alongside Max Verstappen for 2021. It created a sense of joy and cheer for the entire F1 community, as it meant one of the best drivers on the grid would stay on for yet another season.
ADVERTISEMENT
Article continues below this ad
Many have always called for a top team to give Perez an opportunity. Even whilst at Force India and more recently Racing Point, he showed his true capability and built his reputation as a solid midfielder.
That said, one must recall that the Mexican driver was given a chance at a frontrunner in 2013 at McLaren. But considering he got ousted from the Woking outfit after just one year, what exactly went wrong for him at such a premier team?
ADVERTISEMENT
Article continues below this ad
McLaren's 2013 car's fundamental flaws accounted for the downfall of Sergio Perez
By the end of the 2012 season, it was not a secret that McLaren had one of the fastest cars on the grid. Naturally, the expectation was that they would improve that existing model and fit it with better upgrades.
However, the team's key management personnel elected to go forward with the building of an entirely new car, named the MP4-28. As a result, the overall pace of the car quite simply just dropped and the aerodynamics segment did not work out to full efficiency.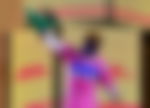 Perez was even made out to be the scapegoat at the team for not producing the results. However, the 30-year-old aptly summarized his time at the eight-time Constructors' champions.
"McLaren at the time were dominating, they offered me a contract. It made a lot of sense at the time. Unfortunately, it didn't pay off. The car was quite bad, and I was not able to score any podiums or fight for anything apart from points. Things changed a lot since then."
Neither Button nor Perez won a single race or podium that year
A bigger mistake, compounded from the existing issues of the new car in 2013, was to not revert to their successful 2012 model. At least that way, they would have remained capable of competing alongside Red Bull and Mercedes in the shorter term.
ADVERTISEMENT
Article continues below this ad
Even 2010 Drivers' champion Jenson Button failed to pick up a single podium finish that year. The best finish of any driver was a P4, courtesy of Button's hard-fought efforts in Brazil.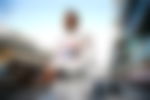 It goes to show that despite his aggressive moves and overtaking deficits on the track, the Mexican was not to fully blame for his time at McLaren. A better car, as he has shown in the years gone by, could have brought the best out of Perez.
ADVERTISEMENT
Article continues below this ad
Now, seven years on after that exit, he has a chance to prove his mettle at Red Bull Racing. Hopefully this time around, the results are much better than what they were from his most forgettable season in F1.