Nikita Mazepin Strikes Back at Ralf Schumacher's Harsh Criticism
Published 09/10/2021, 7:01 AM EDT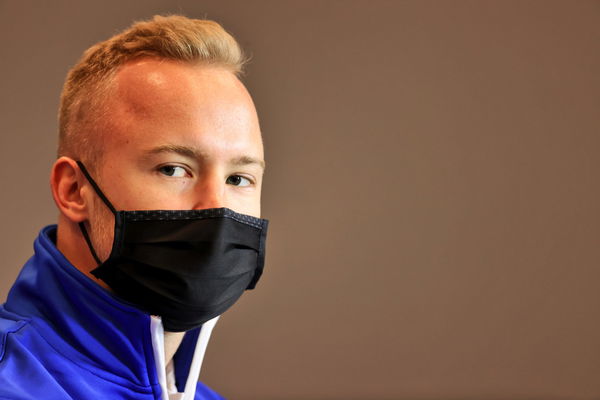 ---
---
The Schumacher- Mazepin rivalry seems to have made its way off the tracks. With Ralf Schumacher constantly standing up for his nephew at Haas, Nikita Mazepin has made another rival. While the battle between Mick and Nikita seems to be far from over, Ralf may have been caught in the crossfire.
ADVERTISEMENT
Article continues below this ad
Ralf Schumacher had described Mazepin's move as life-threatening. The former driver even went on to say that the sport has no place for Mazepin. Retaliating, Mazepin said, "There is a very fitting saying: 'Opinions are like assh*les. Everyone has one.' It just seems like he's obviously protecting his family, and what can I say. If his family needs protection in Formula 1, then I'm more than happy to listen to those things." [translated using Google]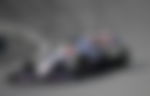 Mazepin has been under Jenson Button and Ralf Schumacher's radar. Mazepin thinks very little about what they have to say about him. "It is not right for current and former racing drivers to put themselves above the commissioners and say what should have been done. They don't have any rights. At the same time, I respect the rules very much."
ADVERTISEMENT
Article continues below this ad
For Mazepin, it's been a dramatic rookie year. However, the Russian is deaf to what others have to say about him as long as he is following the rules.
Notice: In a previously published version of this article, we quoted "Opinions are like assholes. Everyone has one." Nikita Mazepin were placed directly in the mouth. Mazepin hinted at the phrase but did not pronounce it in an outright manner. The mistake arose from a misleading transcription of the audio recording taken from the aforementioned source. We apologize for this.
Nikita Mazepin clashes with Shumacher family
The war finds its roots at the Dutch GP; although, the outburst between the teammates seems to be a build-up of many things. Team principal Guenther Steiner sat down with the rookies and found Mazepin blameless.
While Mazepin commented on Ralf protecting Mick Schumacher, the former Williams driver added fuel to the fire. In his column, Ralf wrote," Steiner tends to take Mazepin's defense. I can't say exactly why that is, but maybe it is because the father invests a lot of money or even already owns shares."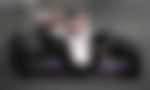 Reducing Mazepin's importance to his name, Ralf went on. "Exclusion of Nikita during the current season is not an alternative, because Mazepin brings a lot of money to the team. In my opinion, financial interests can be the only reason why the team boss keeps standing in front of Nikita."
ADVERTISEMENT
Article continues below this ad
Ralf Schumacher heavily criticizes the Russian's performance, comparing it to Mick's. "If you look at the Russian's performance, this cannot be a reason in relation to Mick. In addition, the sympathy and marketing effect with Mick is the better… Nikita isn't anywhere near Mick anyway."
ADVERTISEMENT
Article continues below this ad
As things continue to heat up at Haas, Monza awaits. Will the teammates have their final say on the track, or will the battle for P19 continue?
Watch this story: From Jimmy Kimmel to Ellen: Lewis Hamilton on Talk Shows