"Our Competitors Will Regret…": After a Season of Losses, Mercedes Boss Makes Threatening Statement to F1 Rivals
Published 11/17/2022, 5:45 AM EST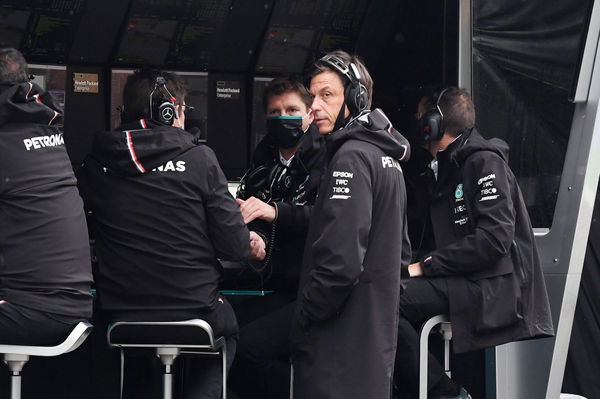 Mercedes has had a squalid 2022. After the regulation change that has so drastically changed the sport, the reigning kings of the turbo hybrid era dropped the ball. That being said, Mercedes boss Toto Wolff has come out to claim that their darkest days should be a warning sign for their rivals instead.
ADVERTISEMENT
Article continues below this ad
Bloomberg's 'Business of Sports' docuseries features our own Toto Wolff. During a series of interviews, he opened up about the challenges and philosophy of being a Formula 1 boss. But the biggest learning he's taken is from the devastating losses.
ADVERTISEMENT
Article continues below this ad
He said, "The weekends or the races we lose are the ones that our competitors will regret the most because we learn the most." The Austrian boss then went on to explain himself. "It's going to make us better."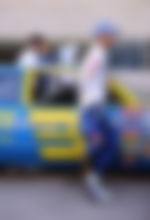 Wolff has always had a 'no regrets' policy to his management. That being said, the boss does have a singular regret, and it pertains to his ex-driver.
Toto Wolff regrets Bottas decision in light of George Russell's Mercedes victory
George Russell is finally a Grand Prix winner! He displayed a dominant performance at the Brazilian Grand Prix to claim his maiden victory and Mercedes' first victory of 2022. The sight of Russell emerging victorious made him realise that Russel could've been at the team even earlier.
ADVERTISEMENT
Article continues below this ad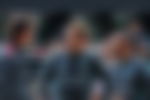 He said, "I thought about it at the end of the race, when he walked in as a 16-year-old with his suit and his tie and his PowerPoint presentation."
"Obviously Lewis [Hamilton has been there forever], and is the most successful of the ones that have graduated from our junior academy. But six years later, [Russell is] a Grand Prix race winner. We've always set hard targets. You've got to win GP3, you've got to win F2, and he did that in his rookie seasons."
ADVERTISEMENT
Article continues below this ad
WATCH THIS STORY: What are Ferrari and Mercedes' objectives behind the demand for Red Bull penalty over Cost Cap drama
Mercedes dominated the Brazilian GP, but can they take this up turn of form into the last Grand Prix of the season? Will Mercedes come back to fight for the Championship in 2023?
Edited By: Ajinkya Aswale