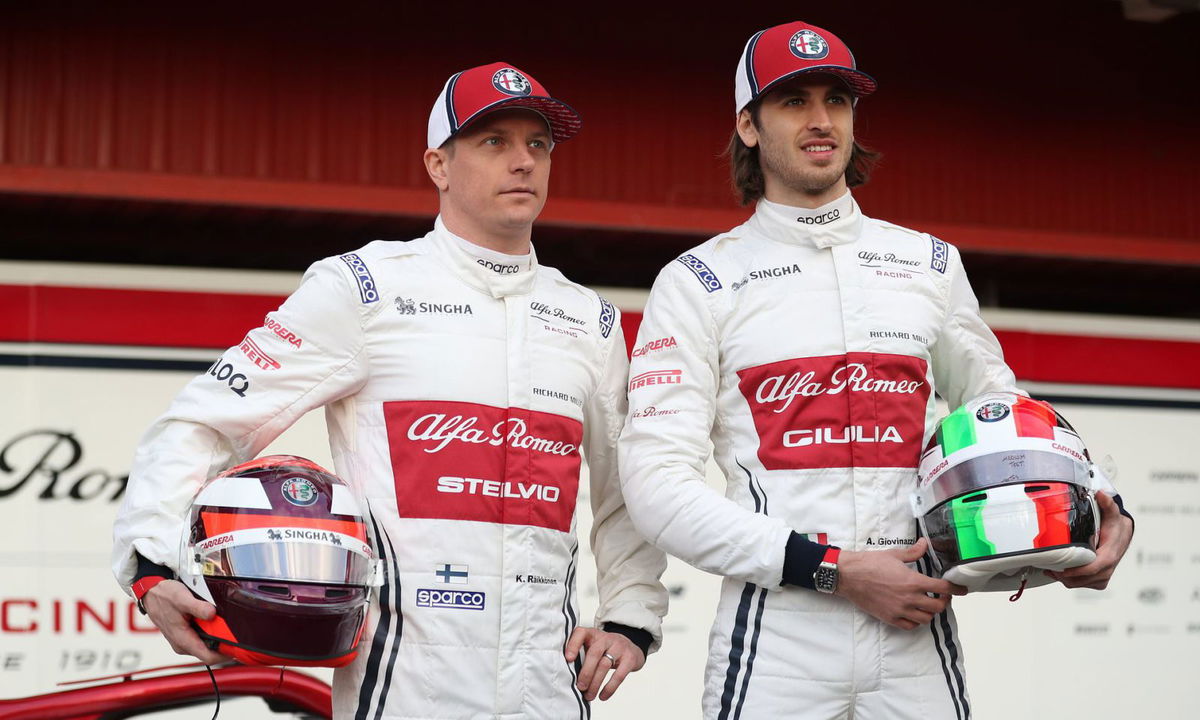 Recently, Alfa Romeo driver Antonio Giovinazzi appeared in an interview with Sky Sports F1. The Italian opened up on a variety of subjects, including his relationship with teammate Kimi Raikkonen. He disclosed that it was not easy to kick-start his F1 career alongside a driver of Raikkonen's status.
He also came into his maiden full-time F1 season after two wildcard races in the last two years. Giovinazzi said, "It was not easy to start alongside Kimi because he was already on top. He was the driver with the most experience, so in the race, he was always there."
In other words, the more experiences Finn always had the measure of Giovinazzi every step of the way. Furthermore, the gulf between the two showed in the early part of the 2019 season.
How did Giovinazzi catch up to Kimi Raikkonen?
Speaking further, the Italian driver revealed that he began to think about how he could improve himself as a driver. To aid in his quest, he often used Kimi Raikkonen as a role model. This picked up in earnest during the second half of the season.
He said, "In the summer I spent a lot of time watching why I was slower compared to Kimi after the race. Why I was losing in the wheel-to-wheel battles, and then I was able to improve myself and I was really happy to see my improvement. Now I need to continue like this, I need to take the advantage of having Kimi as a teammate, to learn from him."
Giovinazzi acknowledged that a driver's first instinct is to beat his teammate, who is his closest rival. However, he has a lot of respect for the 2007 world champion. The 26-year old also admitted that Kimi Raikkonen is one of the funniest drivers away from the circuit. Although he appears to be a 'cold guy', he is a very funny guy when he is away from the cameras.
The Italian also revealed that his teammate is also very good company at dinner gatherings. Whatever the case, Kimi Raikkonen appears to be a highly personable guy and easy to get along with.