Outspoken Christian Horner Was Once Given a Taste of His Own Medicine After "Too Old" Jibe: "Shame You Wasn't Fast Enough"
Published 01/11/2023, 8:15 AM EST

Follow Us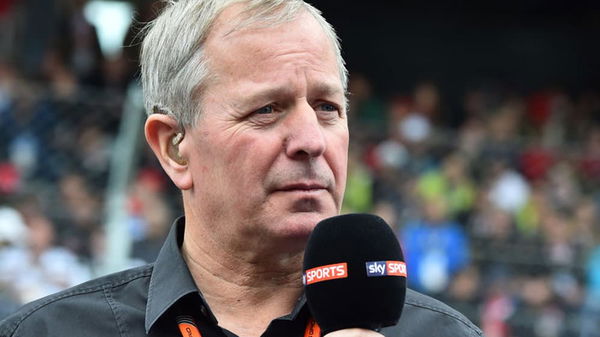 Martin Brundle was already a household name during his racing years. Who could forget that storied F3 rivalry with Ayrton Senna that eventually became a full-blown documentary! He went on to partner with Michael Schumacher at Benetton and proved to be stiff competition. And along the way, he did have some inspired drives with Tyrell, McLaren, and Ligier. However, many would argue that in Formula 1, he never really realized his full potential. That being said, it was when he hung his racing helmet up and donned that broadcaster's headset, is when the man became a bonafide F1 superstar! The 2014 Singapore Grand Prix is just one highlight of the 'modern-age' Murray Walker's genius.
The most potent weapon in Brundle's broadcasting repertoire was his famous grid walk. To this day, fans tune into a race day, well before lights out to be able to catch a glimpse of him striding along the grid and having the most candid of conversations with the personalities (drivers and team principals included) down there, whether they want to or not!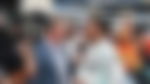 ADVERTISEMENT
Article continues below this ad
At the 2014 Singapore Grand Prix, Brundle, during his Grid Walk segment, was chatting up ex-F1 supremo Bernie Ecclestone and Red Bull boss Christian Horner before the race. Talking about the glorious Marina Bay track, Horner attempted to mock Brundle. He said, "It's a shame you're too old to have driven here really."
Brundle tried to respond, "I am too old to have driven here, but…" but he was interrupted by Horner. "You would have liked it."  True to his form, Brundle went on to embarrass the Milton-Keynes-based outfit's boss about his failed racing career. With just one sentence, the former McLaren driver gave Horner a taste of his own medicine. "Shame you wasn't fast enough to get into Formula 1!"
A bit of friendly banter between F1 paddock regulars is always good for the show. However, on occasions, Brundle has had to suffer the ignorance and disdain of celebrities during his grid walks. But it isn't only always his peers who face the wrath of Brundle's quick wit and no-nonsense attitude.
Martin Brundle gives Megan Thee Stallion's entourage a brutal reality check
ADVERTISEMENT
Article continues below this ad
At the 2021 United States Grand Prix, Martin Brundle came across Texan rapper, Megan Thee Stallion during his Grid Walk segment. Always one to start a conversation, he approached Stallion and her entourage to have a quick word with the rapper. However, he was snubbed by her bodyguards and pushed aside, as she refused to entertain him.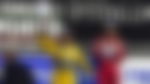 He took to Twitter afterward to deliver a brutal blow to the lot. "I have felt under pressure on the grid before but by people called Senna, Prost, Schumacher, Mansell, Piquet, and so on. Bodyguards visiting the grid for the first time don't bother me, everyone's got a job to do, but they could maybe learn some manners and respect on our patch."
ADVERTISEMENT
Article continues below this ad
WATCH THIS STORY: McLaren F1 Boss Uses Carlos Sainz and Daniel Ricciardo to Highlight Major Flaws With Red Bull Racing
Is Martin Brundle the voice of Formula 1 today?
Edited By: Aishwary Gaonkar