"Overnight Changed his Driving Style" – Renault Sporting Director Reveals Fernando Alonso's Greatest Strength
Published 11/20/2020, 3:10 AM EST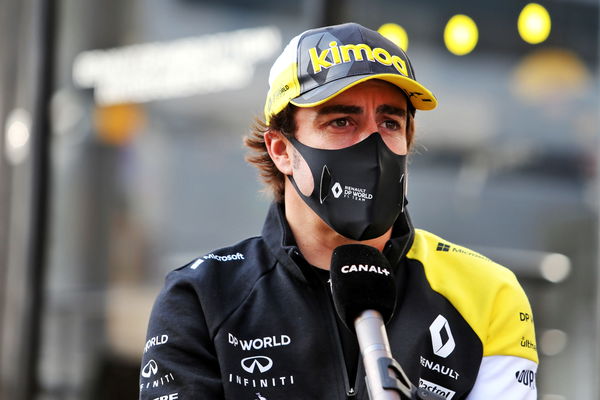 Fernando Alonso has been one of the quickest drivers in Formula 1, and his skill to retrieve the best performance from a car has been his specialty. However, that is not all, as Renault's sporting director, Alan Permane, pointed out at another ability that the Spaniard possesses. Apparently, Alonso has the ability to adapt to a car "overnight".
ADVERTISEMENT
Article continues below this ad
During a podcast, the interviewer asked Alan to weigh in on Alonso's most impressive attribute. "His speed," Alan told F1's Beyond the Grid. However, he opened up on Alonso's aggressive driving style during his testing days prior to the commencement of the 2005 season.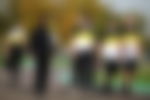 "Fernando had a way of driving that car where he would really hammer the front tires; Whatever the tire, however the tire-car combination was," he said.
ADVERTISEMENT
Article continues below this ad
"He had this really sharp turn-in and used that somehow to stabilize the car and was very tough on front tires."
The team has no problems with his driving style. However, the 2005 season witnessed a major change in tire rules. The drivers were allowed to use just one set of tires during qualifying and the race.
"We're gonna get this bloke?" – Alan reveals Renault weren't happy with Fernando Alonso
The Renault sporting director acknowledged the fact that Alonso's driving style left Renault wondering if their decision to bring in the Spaniard was right.
Alan mentioned that he was left thinking, "We're gonna get this bloke? Because we have one tire for qualifying and the race. We're gonna figure out a way."
As a surprise to himself and the entire team, Alonso managed to do what was needed in a single night, which left Renault in awe.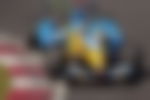 ADVERTISEMENT
Article continues below this ad
"Fernando just overnight changed his driving style, completely, to cope with that single tire rule. And all of a sudden, [Alonso] was super gentle on the left front tire and didn't hammer it.
"I think adaptability is one of his key strengths," Alan said. And the rest is history. Everybody knows what happened after Alonso found his touch with the car. He dominated the entire grid for two consecutive seasons.
Now, the soon to be named Alpine Racing will be looking forward to the Spaniard's return to the team; Renault will be hoping that Alonso finds his old form and manages to recreate the memories of 2005 and 2006.
ADVERTISEMENT
Article continues below this ad