"Painful to Witness"- Brundle on Ferrari Fighting Williams in its 1000th F1 Race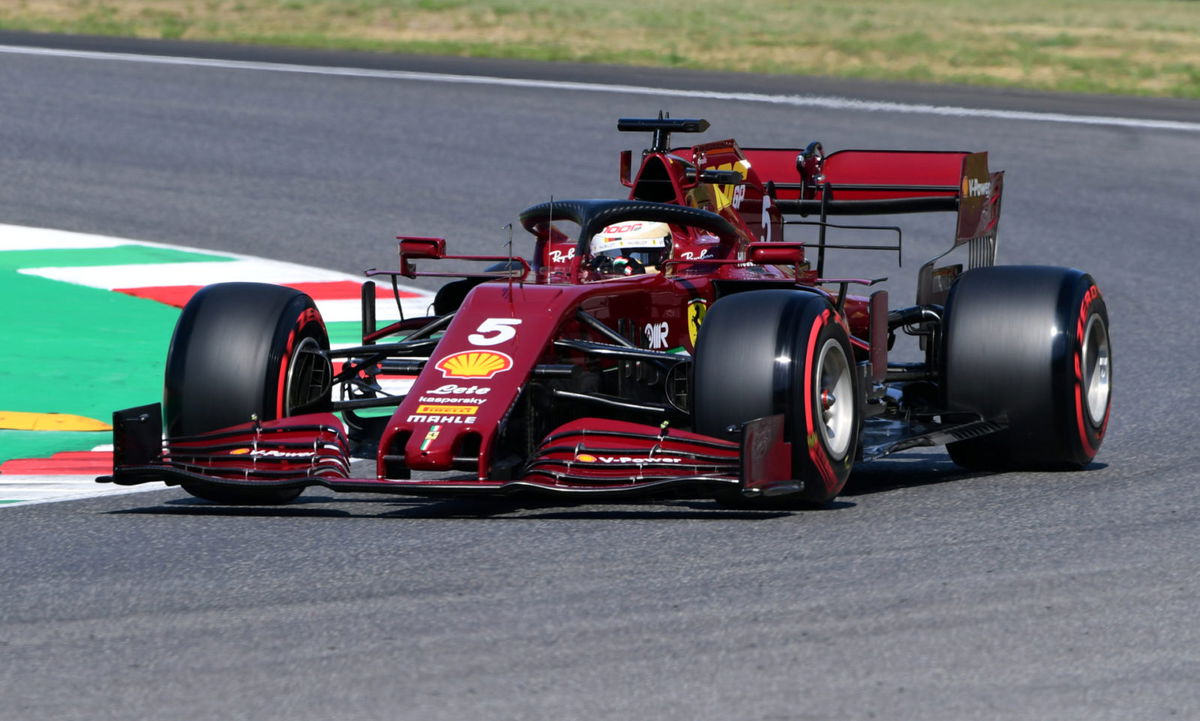 Scuderia Ferrari were celebrating the occasion of their 1000th Grand Prix race in Mugello. However, their performances did not, in the least, do justice to such an important event for such an iconic F1 Team. Charles Leclerc and Sebastian Vettel only managed a meager 5 points between themselves.
In all honesty, they were lucky to even get as many points as they did. In a frenzied race, that ended with only 11 drivers crossing the chequered flag, the Ferrari duo, or rather Vettel, for the most part, was only competing against the Williams of George Russell.
Writing in his post-race column, former driver and current F1 commentator, Martin Brundle, summarized the Scuderia's performance pretty aptly.
He wrote, "It was a dismal day for Ferrari in eighth and tenth at their 1000th Grand Prix celebrations in their own backyard. It wasn't their worst race. But it certainly wasn't their best, and it's painful to witness.
"In the final flurry, Russell missed out on a golden opportunity for Williams points despite a fine drive keeping Vettel's works Ferrari more than honest all race."
Had the second red flag not been waved, Russell could have quite easily finished in the Top-10. But unfortunately, he got off to a horrendous start as the race resumed and slipped to P11.
However, it is a pretty damning indication to the levels that Ferrari have fallen to, over the course of just one season. From competing with Mercedes in the front to Williams at the back of the grid.
To add insult to injury, the fastest Ferrari powered car on the track was the Alfa Romeo of Kimi Raikkonen. But the 'Iceman' lost his P8 spot to Leclerc, owing to a five-second penalty for cutting across the pitlane lines.
Brundle lavishes praise on Ferrari fighter George Russell for his qualifying stunt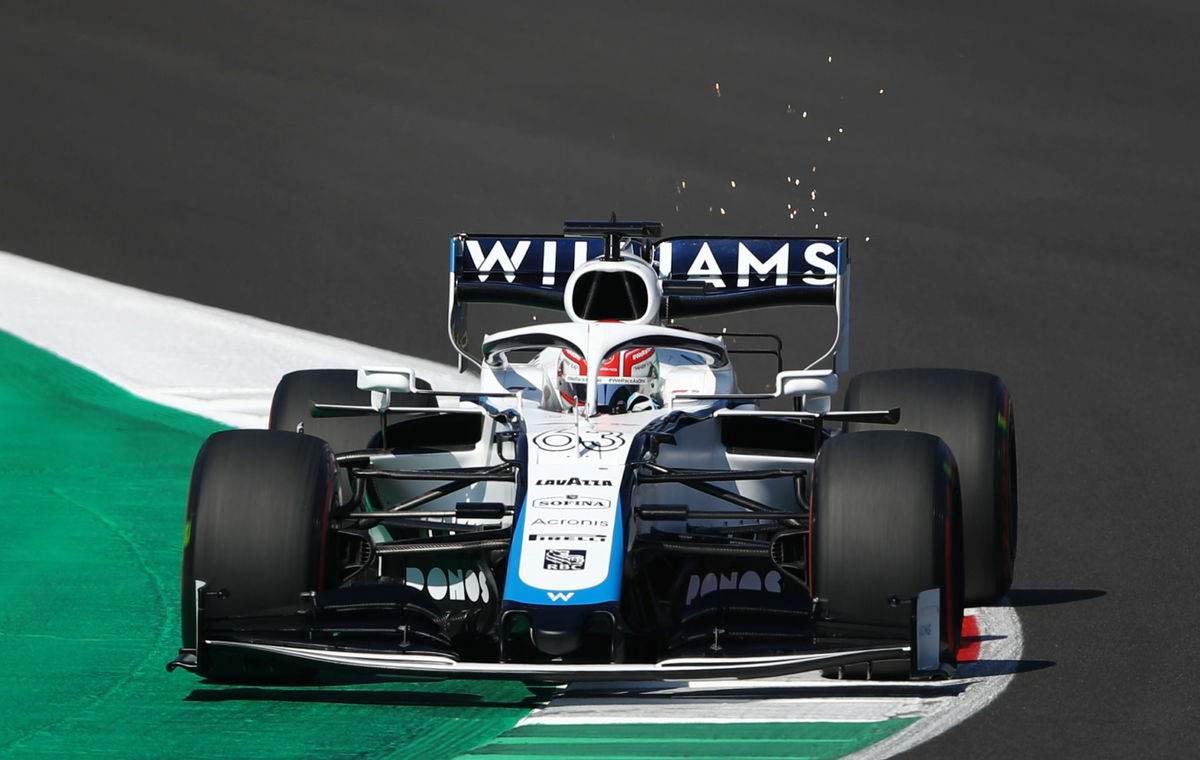 Despite not getting into the points, Brundle said of Russell's drive, "George Russell for most of the race was looking good for his first-ever world championship point or two.
"His qualifying lap trip across the gravel and grass at 170 mph, absolutely flat-out, was the most impressive pieces of driving I saw all weekend. A bit mad actually, but his instinct was to keep it pinned and I liked that."
It was certainly unfortunate for him to be out of the points yet again. It must be quite frustrating for Russell, especially having seen all his good mates on the podium already.
But the lad definitely has the talent and rest assured his turn will come. However, it won't be coming as soon as the next race in Sochi (27th September) though. If it does, then it could mean one heck of a race in store for us fans.