Papa Perez Warned to "Keep Out of It" Amid Max Verstappen and Checo's Cold War
Published 11/25/2022, 10:55 AM EST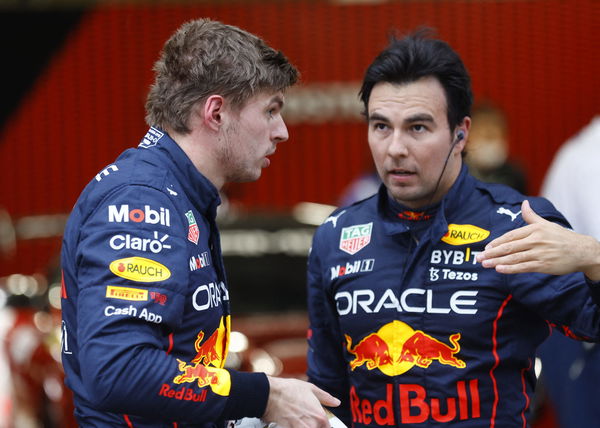 In Formula 1, a teammate is your first rival. Hence, rivalry amongst teammates is not surprising. However, things start getting ugly when that rivalry becomes toxic and starts affecting the team. Ask Christian Horner who has been in such situations not once or twice, but many times now with the latest Max Verstappen-Sergio Perez saga.
ADVERTISEMENT
Article continues below this ad
Verstappen stunned the world by ignoring team orders and not letting Sergio Perez overtake him in Brazil. Checo was fighting with Charles Leclerc in a bid to finish P2 in the WDC.
ADVERTISEMENT
Article continues below this ad
The Dutchman's behavior prompted criticism from all parts of the world, and also from Sergio Perez's father. Antonio Perez Garibay spoke in support of his son and said, "Checo wins the races that Max cannot, the truly difficult ones".
However, former F1 champion Jacques Villeneuve believes that F1 parents should stay out of the firing line. "I do think that Perez's father should keep out of it. In these times of social media, parents have a big voice that is heard everywhere. But that should not happen, they should not be involved," Villeneuve told Formule1.nl.
He further cited the example of another F1 dad. Jacques added, "That is why you see that Jos Verstappen is less and less visible, he is being kept out more and more and that is good." 
Red Bull boss Christian Horner cleared the air and claimed that everything was resolved internally between the duo. However, it will be interesting to see if the incident affects their performance next season.
Jos Verstappen claims his son, Max, is "done with everything"
Max Verstappen has been a different gravy this season. Besides the opening few races of the season, he absolutely dominated throughout the year. The Dutchman also broke the record for most race wins in a calendar year, which was 13. Verstappen finished the season with 15 wins to his name.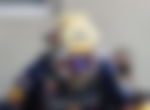 Moreover, his father Jos believes that Max is done with everything after a record-breaking season with Red Bull. Verstappen Sr. told Viaplay, "He's just a bit done with everything now. Especially when you have won the championship, then the pressure is off and it becomes less exciting."
ADVERTISEMENT
Article continues below this ad
He further mentioned, "For Max, I think it was just important that he broke that record with those wins. I think that's the most important thing."
Jos also believes that Red Bull won't have it as easy again next year and is looking forward to exciting races on the grid. He expects the championship to be much tighter again next season.
ADVERTISEMENT
Article continues below this ad
WATCH THIS STORY: McLaren F1 Boss Uses Carlos Sainz and Daniel Ricciardo to Highlight Major Flaws With Red Bull Racing
Can Max and Red Bull sustain another challenge from rivals Ferrari and Mercedes or will the double world champion's reign finally come to an end?
Edited By: Ranvijay Singh