Perez's 'Driver DNA': Marko Explains What Makes Red Bull 'Strongest Duo' Over Mercedes F1
Published 07/02/2021, 9:04 AM EDT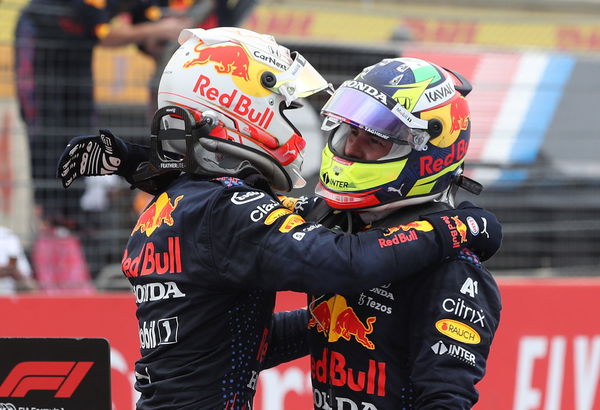 ---
---
With Max Verstappen in the spotlight, leading the Drivers' Championship, one must not forget Sergio Perez. After Red Bull's long hunt for the perfect second driver, they finally found their match in the Mexican this season.
ADVERTISEMENT
Article continues below this ad
Checo has done an incredible job adjusting to Red Bull and assisting Max by keeping the Silver Arrows at bay. Red Bull team advisor Helmut Marko sat down with RacingNews365 in Austria and discussed the team's incredible performance.
He recognizes the importance of second drivers to the sport. "The role of Checo is very important. We have seen that in the past. If you don't have a strong second driver, you are strategically with your back against a wall." [translated using Google Translate]
ADVERTISEMENT
Article continues below this ad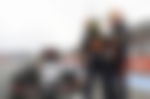 He added, "It's good to be able to play the tactics in a way that Mercedes knows they are fighting two cars and not a Red Bull. I think we have the strongest duo.
"Bottas has his strong matches, like Monaco, but in Baku he was nowhere. Checo is more consistent in that."
Mercedes' second driver Valtteri Bottas adds to the competition. He has also played a significant role in helping Hamilton bag a few wins; however; he is not as consistent as Checo.
Second driver curse for Red Bull
Since 2013, RedBull has had problems with their second drivers. It started when the then-rookie Daniel Ricciardo was partnered with reigning champion Sebastian Vettel.
He fell short trying to adapt to new regulations, and Ricciardo proved to be significantly better than him. Vettel moved to Ferrari and Red Bull filled the empty seat with Daniil Kvyat.
The Russian showed some decent pace, but only sometimes. Unfortunately for Kvyat, there was a new talent in the Red Bull driver program, who would eventually steal his seat.
Halfway into the 2016 season, Kvyat was shown the door and Red Bull welcomed Max Verstappen. 
With both Max and Daniel, Redbull finally had a team strong enough to challenge Ferrari and Mercedes. However, in 2018 Ricciardo announced he would shift to Renault, leaving the team with an empty seat and no one to fill it. 
They turned to Toro Rosso's Pierre Gasly, who had little experience but showed a lot of promise. This did not last very long as soon after the Hungarian GP in 2019, they announced that Alex Albon would take the seat from Gasly the following race.
He showed more race pace and consistency than his predecessor. Albon, however, started falling back on Q3 performance.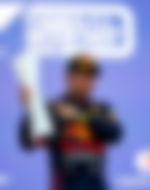 They looked for drivers outside their program and found the gem they'd been looking for. Sergio Perez's performance in the 2020 season caught a lot of attention and Red Bull announced him as Verstappen's partner in 2021.
ADVERTISEMENT
Article continues below this ad
Checo shows great potential for them. His driving works well with Max's and willingly gives up his position to follow team orders. Perez is extremely talented with great pace.
"Checo has always been better in the race than in qualifying… it's in his driver DNA" Marko seems to have immense faith in the Mexican, and so do we. But will the second driver curse claim Perez as its next victim? Only time will tell.
ADVERTISEMENT
Article continues below this ad
Watch the story: Wives & Girlfriends of Current F1 Superstars