Perez Seeking 'Five Races' in 2021 to Get Used to Max Verstappen's Speed at Red Bull
Published 01/23/2021, 1:15 AM EST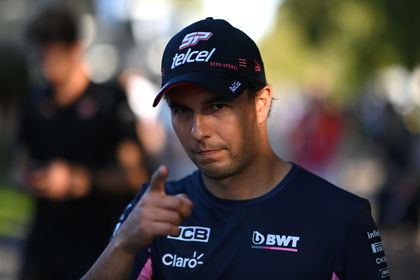 ---
---
Most of the F1 teams have set themselves up with powerful drivers' line-ups for the upcoming 2021 season. One of them, in particular, are looking extremely threatening – Red Bull Racing. The Austrian-based outfit managed to get hold of in-form Sergio Perez to partner Max Verstappen.
ADVERTISEMENT
Article continues below this ad
Although they have set their eyes on the title with such a fierce line-up, one cannot neglect the fact that an intense teammate battle is on-cards.
Both these drivers have a strong history in the sport. Hence, it would be unfair to underestimate either of the drivers. Amid such a hype, the newcomer, Perez, is not expecting to get up to speed from the get-go.
ADVERTISEMENT
Article continues below this ad
Perez looking to study Max's pace
The Mexican is not taking the upcoming challenge lightly. Since it would be impossible to catch up to Max in the very first race of the 2020 season, Perez is looking to use a handful of races to understand Max Verstappen's pace.
"Let's see how fast- I will tell you after five races how fast Max is," he said while featuring in the Talking Bull podcast. "I don't know right now, but I'm certainly sure he is a mega quick, mega-talented driver.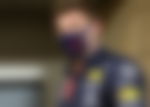 "Look forward to that and I think to make sure that I deliver to the maximum potential."
Following what has been one of his best F1 seasons since his debut, Perez will be joining Red Bull with sheer confidence. Hence, it is not going to be an easy task for either of the drivers, and a battle going down to the wire is highly possible.
Max Verstappen is one of the fastest: Sergio Perez
The former Racing Point driver did not hold back from complimenting his soon-to-be teammate's astonishing career so far. He felt that Max is one of the best drivers on the current grid.
"Yes. I think Max obviously is one of the fastest, if not the fastest at the moment in Formula 1," he said.
ADVERTISEMENT
Article continues below this ad
"So, it's a pretty big challenge which is very excited, you know, you want to be racing against and you can only measure yourself against, I mean, the same car. So, yeah, looking forward to that."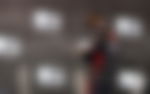 By the looks of it, Red Bull are not going to barricade the two drivers from battling against each other. However, if their fighting turns rough, then, well, team orders could be their only option to avoid further clashes.
ADVERTISEMENT
Article continues below this ad
So, will Super Max and Checo keep themselves clean on-track? Or will they be looking to go head-on and potentially kick-start an in-team rivalry?