Philanthropist Lewis Hamilton May Not Leave Mercedes Because of His "Very Unique Position" & Freedom at the Brackley Outfit
Published 03/16/2023, 5:45 AM EDT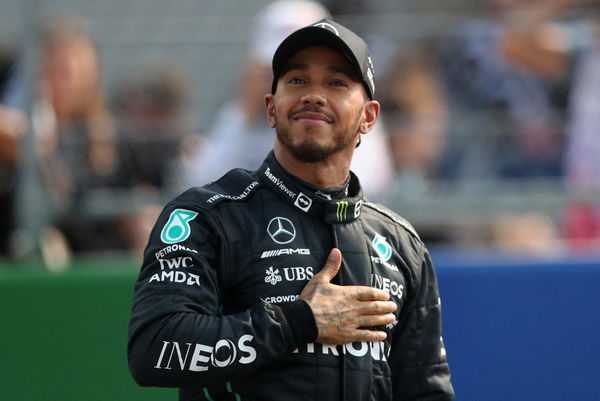 Being the only black athlete in F1 currently, Lewis Hamilton remains committed to his aim to promote diversity. In that mission, he has always enjoyed unwavering support from Mercedes. That, coupled with years of successful campaigns, built a strong between the two which has kept them together. Currently, they are going through a lean patch which has led to speculations of him possibly moving to another team. But will he enjoy the kind of freedom he does with the Silver Arrows anywhere else?
During their time together as teammates, Lewis and Valtteri Bottas shared a great bonhomie. However, it was almost an undeclared rule that the Briton was the senior driver for Mercedes among the two. That showed in the team's orders as well, as Bottas was often told to make way for his teammate. In a recent interview, Finn insinuated that the treatment spilled over to outside the track as well, owing to the lesser freedom he enjoyed compared to his partner.
That freedom, according to Jess McFadyen, is exactly the reason that could be keeping Hamilton from jumping ship. In a recent episode of Sky Sports F1 podcast, she said, "Lewis does have this very unique position that he's got so much freedom as well with Mercedes because of who he is and what he has achieved in the way that he likes to operate. He gets this ability to do all these things like Mission 44. And to walk away from that would probably be a lot more difficult for him than had he not got that. So, there's a multitude of things keeping him at Mercedes."
ADVERTISEMENT
Article continues below this ad
"But I wouldn't be surprised if he's open to hearing of opportunities. Any team up and down the grid would probably break off their arm to have somebody like Lewis Hamilton driving for them. But he's only going to move if he believes it's going to be competitive."
Hamilton is currently in the final year of his contract with Mercedes. However, he remains keen on continuing the relationship, citing their commitment to the greater good.
The Mercedes connect goes beyond just race wins for Lewis Hamilton
ADVERTISEMENT
Article continues below this ad
Ever since the 2022 Mexican GP, Hamilton made his intentions of signing another long-term contract with Mercedes clear. Any contract, more than 2 years, would see him race in his 40s, something that only Fernando Alonso is doing currently. Lewis' commitment, however, remains intact despite the team losing the touch it had for almost a decade. That is because Mercedes means much more to him than just a means to win races.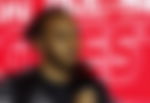 In an interview with Formula 1, he told, "I want to be creative and continue to do all the other things I get to do. I get to be myself at this team – and the support from Mercedes has been incredible since day one. Together, it's not just about winning, we can be part of the many people in the world that are trying to change the world for the better."
ADVERTISEMENT
Article continues below this ad
Watch This Story: How a Kitchen Rendezvous Prevented Lewis Hamilton-Toto Wolff "Divorce"
While his commitment to social causes is a reason for him to stay put, it will be interesting to see how patient he remains because it does not look like the Brackley-based team will turn competitive overnight.
Edited By: Varunkumaar Chelladurai