Pierre Gasly Confused Over 'Disappointment' of Denied 2022 Red Bull F1 Seat
Published 09/05/2021, 6:55 AM EDT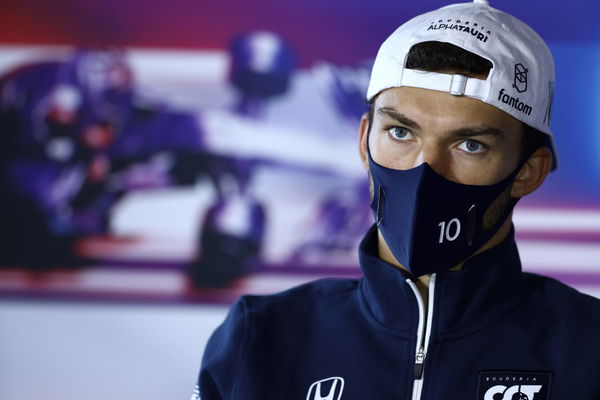 ---
---
Red Bull has confirmed their driver lineup for 2022, so Sergio Perez will continue in the second seat. However, Pierre Gasly was vying for a promotion to the big team, one which has now slipped from his hands. As a result, the Frenchman was disappointed in not being able to drive the faster car.
ADVERTISEMENT
Article continues below this ad
Pierre Gasly has improved a lot since he was last in the Red Bull seat- something that Gasly knows the team acknowledges. "There were discussions, I think [Red Bull] are really happy with my performance but… they made their decision. Obviously, it was a small disappointment for me as that's where I want to be, I want to have a fast car."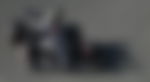 Looking to start Sunday's race in the second row, Gasly "wonders why" they left him out of the seat. "AlphaTauri, you know, give me a really strong car but it was up to [Red Bull] and unfortunately it didn't happen." However, Gasly hasn't given up yet. "It doesn't mean it won't happen in the future, but for sure for next year I'm not going to drive there."
ADVERTISEMENT
Article continues below this ad
With the way the Frenchman has been performing, it's no doubt that the fast car he yearns for will be given to him soon.
Pierre Gasly on the second row
Gasly has equaled his best qualifying result at Zandvoort. The last time he started the race P4, was in Baku this season; a race that put him on the podium. This is also the second consecutive season Pierre has out-qualified Sergio Perez's Red Bull.
While Gasly was focused and set great times on the timesheet, a P16 time eliminated Perez in Q3. An embarrassing feat for the Red Bull team, who almost always have both cars in Q3.
ADVERTISEMENT
Article continues below this ad
The Frenchman looks to keep his Alpha Tauri ahead on Sunday as well. Proud of finishing ahead of both Ferraris, Gasly said looked back on his weekend. "Honestly it's been a really good afternoon for us… the car felt great in quali; I managed to find some extra time going into quali and unbelievable–to qualify ahead of the two Ferraris for us is really good."
ADVERTISEMENT
Article continues below this ad
As the main event draws closer, Gasly has a massive task ahead. He would have to get ahead of the Mercedes' Bottas for a chance at P3; while also defending against both Ferraris behind him. While it's nothing Gasly can't do, it will only add to the thrilling Dutch GP we will witness.
Watch this story: Shortest F1 Drivers Ever Featuring Yuki Tsunoda & Lando Norris