Pierre Gasly Explains What Makes AlphaTauri Special as an F1 Team
Published 12/23/2020, 7:09 AM EST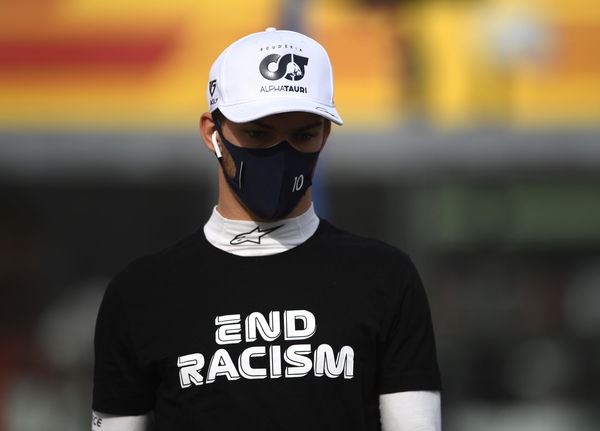 ---
---
Pierre Gasly made history with his win at the Italian Grand Prix. The circuit of Monza is a heritage site for the sport of F1; the Alma Mater for several sports fanatics, Pierre Gasly grabbed the jackpot there earlier this year. Since then a lot has been going around the pilot, but not much has happened lately.
ADVERTISEMENT
Article continues below this ad
The Italian Grand Prix saw some surreal developments through the course of the race. Eventually, the leaders had to leave for some other reason and the Frenchman got his maiden victory in F1. His form has seen gradual improvement since then, and he plans to come back even stronger next season.
The former Red Bull racer fancies his time at AlphaTauri now. After the Austrian constructors relegated him to their junior team, he has assumed his position well. Although after his stint at Monza there was a kerfuffle about him trying to get back in Red Bull, but Horner soon snubbed his hopes.
ADVERTISEMENT
Article continues below this ad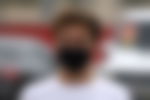 Earlier in an interview, Gasly explained his reason for being well placed at AlphaTauri. "The team has a great mentality, a great attitude. There is a lot of positive energy. We all work well together. That's the most important thing in a team sport like Formula 1," Gasly explained to Auto Motor Und Sport.
The Frenchman even admitted to differences existing between Red Bull and its sister team.
"There are differences, but I don't want to go into details. At the end of the day there are minor differences. Everyone in the team has their own responsibility, which they contribute to the team's performance. Red Bull is doing a good job with Max. Alpha Tauri and I do that too."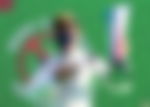 Pierre Gasly has competition in Tsunoda
Pierre Gasly showed extreme dedication in the last rounds of the season. The Frenchman really pushed for his stints and delivered his best performances. His driving was so accurate that he took the fight to Albon several times. Although he did not get his seat at Red Bull in '21, the future holds prospects for him.
AlphaTauri will up the Rookie of the Year, Yuki Tsunoda, beside Gasly next season. From the very thought of it, we can determine how tight the competition is in F1. A full-time pilot has to depart to make way for a rookie because he could not deliver well. Although similar to Gasly, Kvyat was making steady progress, yet he had to vacate his seat.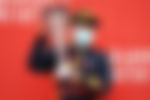 Pierre Gasly should not let his podium get to him. Yuki Tsunoda comes with a P3 in his F2 championship. The Japanese national fought it out with Ferrari juniors, so he holds substantial mettle. With him and Gasly complementing each other, fans hope that they both excel.
ADVERTISEMENT
Article continues below this ad
"I do my job on Sunday, but the development work, the setup of the car – all of this work is done before the race weekend. The harmony is right. Everyone gives 110 percent of their skills for the results on the track," concluded Gasly.
The Frenchman seems content with his team at this point. His 2021 season will be a test for him and his future will be decided thus.
ADVERTISEMENT
Article continues below this ad