Pierre Gasly Reveals How He Stayed Strong After Demotion From Red Bull F1
Published 01/28/2020, 8:19 AM EST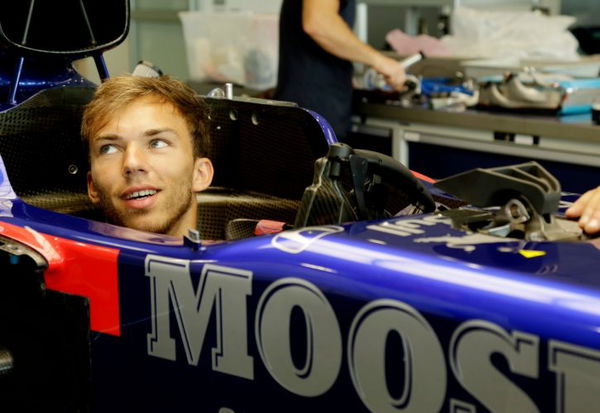 Pierre Gasly will be driving in the driver's seat again next season at Alpha Tauri, which used to be called Scuderia Toro Rosso. The Frenchman is as yet not totally over his assignment at Red Bull.
ADVERTISEMENT
Article continues below this ad
Gasly was chosen as Daniel Ricciardo's substitution at Red Bull in front of the 2019 season. Only 12 races later, he ended up back at junior group Toro Rosso after at last neglecting to dazzle the higher-ups.
Pierre Gasly had an exceptionally fierce year in 2019. He was permitted to begin the season as a partner of Max Verstappen at Red Bull Racing. He didn't satisfy hopes there. The driver battled with the vehicle. In spite of the fact that the administration of the red bull over and again communicated its trust in Pierre Gasly.
ADVERTISEMENT
Article continues below this ad
The Frenchman despite everything needed to gather his packs in the late spring. Therefore, he came back to Toro Rosso and Alexander Albon was permitted to assume control over his seat. Unreasonable, Pierre Gasly finishes up now. He was unable to concur with the analysis of his exhibition.
His driving capacity was brought under genuine investigation. Although, he utilized that as inspiration to refute the skeptics.
While some recommended that could be the finish of Gasly's F1 vocation, he reacted in splendid style. He broadly beat Lewis Hamilton to get a podium finish at the Brazilian Grand Prix.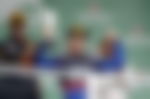 Pierre Gasly on how he stayed strong
Thinking about how he remained so solid after the mistake of losing his Red Bull seat mid-season. Pierre Gasly said that the exercises learned in engaging his way up the racing stepping stool put him in great stead.
He was especially baffled that some rushed to discount him in F1 after troublesome races with Red Bull.
"It is a bit the way I've been educated and also the way I grew up. I had to fight for everything I wanted in life," he said.
ADVERTISEMENT
Article continues below this ad
"So I needed to focus on myself because I'm, at the end of the day, the one that will make things happen. There was this swap. I just felt like okay, this was an unfair situation. Now it's up to me to prove basically to everyone that it was just not the right way."
"I thought now I've got these nine races basically to prove my point and prove the speed and prove the skills I have," he said. "Of course, I've been always competitive since I started in single-seaters, and then in these six months everybody then questions: "Okay, does he have the talent?" "Does he have the speed?" "Has he forgot how to drive?" "Has he forgot how to brake?" "How well does he turn the wheel right now?" he added.
"So for me it was really important to give 110% of myself, to make sure I was on top of my game for these nine races and just show basically the speed I have to stop the bullshit," he concluded.
ADVERTISEMENT
Article continues below this ad