Pierre Gasly Reveals What the French President Told Him After His Italian Grand Prix Win
Published 09/17/2020, 10:08 AM EDT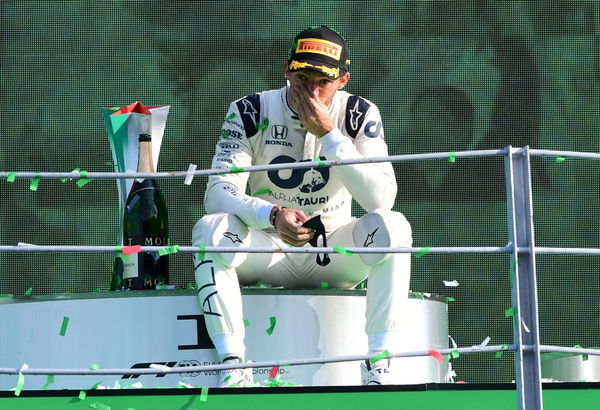 ---
---
AlphaTauri's Pierre Gasly took an unexpected race victory last weekend in Monza. It was not only Gasly's maiden F1 win, but it was the first time in 24 years that a French driver won an F1 race. The last one to do so was Oliver Panis, at the Monaco Grand Prix in 1996.
ADVERTISEMENT
Article continues below this ad
Gasly's victory was such an important occasion for his country that France's President, Emmanuel Macron, himself sent Gasly a voicemail to congratulate him.
Speaking about the surprise voice message by Mr. Macron, Gasly said, "This was probably the most unexpected phone call and the one that made me the proudest."
ADVERTISEMENT
Article continues below this ad
"I got out from the engineering room and I heard that I'd received some messages, people telling me, okay, listen to your voicemail, because there's probably one message you don't want to miss."
"And so I just listened. I heard his voice, Emmanuel Macron, the French president saying, I want to congratulate you for the amazing achievement, an amazing victory."
"He said he was really proud of me and the whole country was really proud of me after such a long wait for all of France."
Pierre Gasly on his reaction to the heartwarming message from the President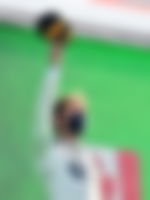 The 24-year-old said, "(It was) very touching words. And It sort of made me realize something big happened today in my life for the president to call me. It was a very special moment."
It was a special moment indeed. Not every day does a driver for a midfield team win a race. In fact, Gasly is only the second driver for AlphaTauri (previously known as Toro Rosso) to ever win a race. The first one was Sebastian Vettel.
The Frenchman's win also had an emotional aspect attached to it, considering the tough year he has just gone through. He was dropped midway through 2019 from Red Bull and demoted to Toro Rosso. Furthermore, he lost his good friend Anthoine Hubert in a horrific F2 crash last year.
So, for Pierre to bounce back from that in such fashion is nothing short of spectacular. Gasly deserves all the praise he gets.
ADVERTISEMENT
Article continues below this ad
He was unlucky to have been taken out on the first lap of the next race at Mugello. But he'll want to redeem himself with a solid showing at the Russian Grand Prix on the 27th of September.
ADVERTISEMENT
Article continues below this ad