Pierre Gasly 'Will Never Forget' Shock F1 Win at the Italian Grand Prix
Published 01/06/2021, 5:10 AM EST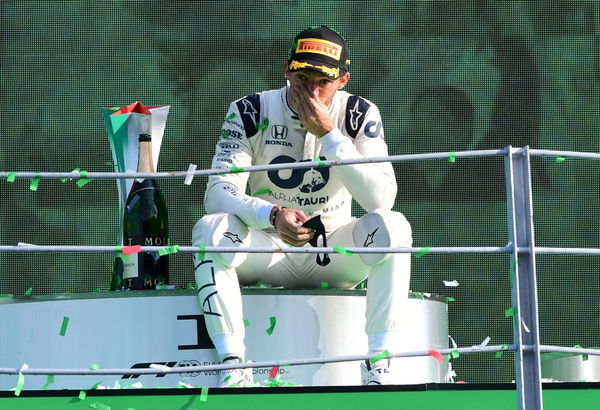 ---
---
The Italian Grand Prix was one dramatic race in the 2020 season. It began with the usual Mercedes domination, but in course of the race, they fell out. Thus, in a sudden turn of events, Pierre Gasly took the checkered flag at Monza and although it has been a while, the Frenchman claims to remember every detail.
ADVERTISEMENT
Article continues below this ad
Lewis Hamilton planned to get a step closer to his championship with the win at Monza. The Italian Grand Prix is one of the most prestigious rounds in the championship, and the Briton had his eyes on the podium. However, his illegal access of the pit lane saw him suffer a 10-second penalty.
With Lewis falling far beyond P10, the race opened up. Pierre Gasly and Carlos Sainz had pushed the Briton the entire race, and the instant he was out, it was a mad race to the podium between the Frenchman and the Spaniard. Eventually, Gasly managed to hold off Carlos with his minor lead and won the race.
ADVERTISEMENT
Article continues below this ad
The emotions that followed were surreal. AlphaTauri rejoiced at their first victory and their pilot could not yet believe that he had won the Italian Grand Prix.  Recently, the 24-year-old reminded Motorsport-Total of his emotions and the surreal celebrations that followed.
"I remember every second of the race and the victory celebration. This is something I will never forget. It was such a packed year and there was hardly any time to relax and to really enjoy it like I would have done without COVID-19," recalled the Frenchman.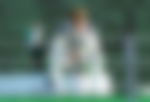 Pierre Gasly made France proud at Monza
Since his victory at Monza, the driver has improved his form exceptionally. Before the race, he had faced some severe criticism regarding his form. However, he held on and got back on track before it was too late.
He decided that he wouldn't let it scatter his focus with Red Bull dreams. Instead, he stood his ground at AlphaTauri and vowed to get them to better ranks.
ADVERTISEMENT
Article continues below this ad
The Frenchman's win at Monza was a considerably big deal for the entire nation of France. He had done what Renault as a team couldn't do for so long. Listening to the French anthem on the podium was a moment of pride, honor, and uncountable memories for Gasly and the entire nation behind him.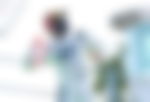 He set the bar high in 2020, and thus, will have to strike back stronger in 2021. It wasn't just his wins, but his consistency that has raised expectations from him. However, considering his form, he would not have a problem coping with the pressure.
ADVERTISEMENT
Article continues below this ad