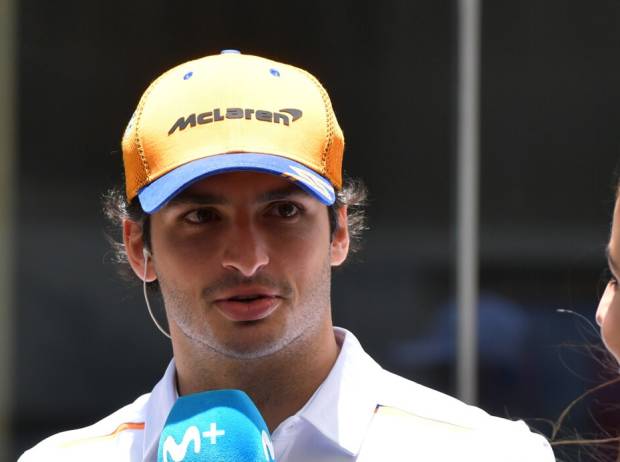 McLaren driver Carlos Sainz couldn't resist taking a jab at Racing Point F1. The Spaniard took a sly dig at the RP20 during a media interaction with the Spanish press. For the unaware, the 2020 Racing Point car is highly reminiscent of a competitive car from 2019.
Carlos Sainz taunts Racing Point
When Racing Point turned up at Barcelona for winter testing, they took everyone by surprise. Fans were of the opinion that the only major change on the 2020 car was an extra coating of pink, but little did we know that the Silverstone outfit had something else up their sleeve.
Calling the RP20 'similar' to the Mercedes W10 would be an understatement. Racing Point has borrowed heavily from Mercedes' 2019 championship-winning car, resulting in their 2020 car resembling a pink Mercedes.
It isn't uncommon for customer teams to borrow elements from their respective engine suppliers. Haas did it 2018 and Alpha Tauri uses components from Red Bull. However, the Silverstone outfit has taken an aggressive route with its 2020 challenger.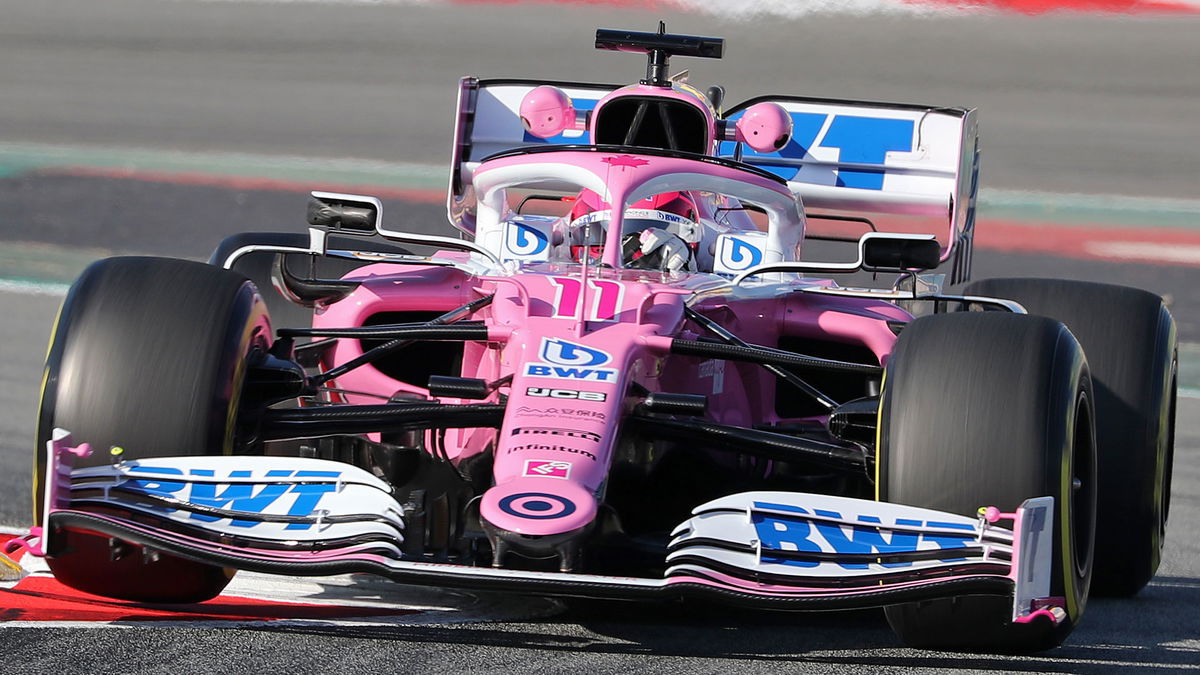 The RP20 has become the butt of jokes on social media, with fans joking that we could see 4 Mercedes cars on the grid this year. Carlos Sainz didn't let the opportunity pass and cracked a joke at Racing Point's expense.
"The Pink Mercedes is very fast, I think they are ahead of us," said Sainz, speaking to the Spanish press. Sainz was reflecting on the car's performance in testing and his predictions for the team.
So far, Racing Point has had a phenomenal winter test. The team have consistently been in the top 5 in the timing sheets and are also setting purple sectors. It's unclear which teams have turned up their engines and which haven't, but Racing Point is looking strong for this season.
McLaren has been quietly getting along with their testing schedule. The Woking outfit hasn't suffered any major issues so far and will be looking to keep their momentum heading into 2020. The team will be hoping to repeat their phenomenal campaign from 2019 – finishing fourth in the Constructors' Championship.
As of now, Sainz is currently 8th fastest in the timing sheets, having completed 116 laps. Winter testing ends today, meaning drivers can get back in their cars only in Melbourne.