Porsche Plays the Game of Chicken Leaving F1 Fans Furious With Latest Publicity Stunt: "Porsche Have Blood on Their Hands"
Published 01/17/2023, 1:40 AM EST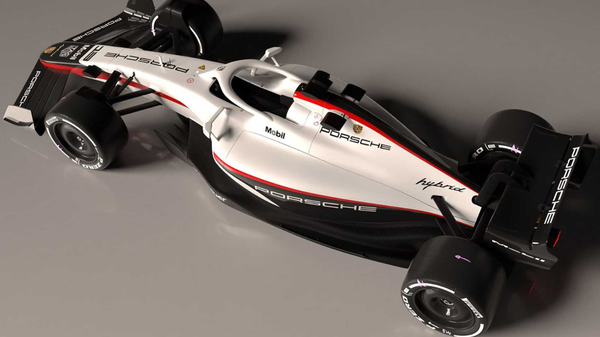 Porsche has been trying to get back in F1 for a while now. Since the 2026 engine regulations have been discussed, the Volkswagen group brand has been trying tooth and nail to get a seat at the F1 table. While their sister brand Audi has confirmed its entry for 2026 with the Sauber team, Porsche is still struggling to make headway. Though, recently the German brand tried to reignite the conversation with a big announcement teaser. But, the F1 world is just plainly disappointed on seeing the same.
ADVERTISEMENT
Article continues below this ad
Last week, Porsche teased a big announcement about something related to its motorsport program. This teaser was a video promo showing the different cars of Porsche's motorsport history. Many speculated this could be their announcement of the F1 project with any of the existing teams.
ADVERTISEMENT
Article continues below this ad
But, to those fans' disappointment, it is just a rebranding of their Formula E team's Instagram account. Porsche will be homologating all of its motorsport content on this one account. Thus, this Instagram account becomes the home of all motorsport activities of the German brand.
F1 fans were high on speculations about Porsche trying to make a buy-out deal with Williams Racing. There were rumors of a Porsche-Williams and Gulf deal to make an F1 team for the future in 2026. But, all these speculations have been fizzled out. It appears that post the falling out of the Red Bull deal, Porsche is trying to play the game of chicken about its F1 plans.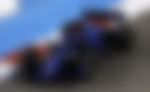 With little hope of making the 2026 F1 grid, these teasers and announcements all seem like a publicity stunt and nothing more. It will be difficult for the VW group brand to find an existing F1 player to work with if they do not make a move soon.
F1 Fans Get Disappointed with the latest Publicity Stunt by Porsche
F1 Twitter does not shy away from reacting openly to any news that does not sit well with them. Porsche will also find a lot of fans disappointed over their latest social media rebrand for their Formula E page. After all, fans have posted their reactions on Twitter calling out this rebrand as nothing related to F1.
Porsche gotta be the only company I don't want it F1. And it's because I'm a Porsche fan and I value their involment in other series 100000% more that I would in F1

— Drayton #Dakar2023 (@DraytonKnowles) January 16, 2023
The funniest thing that could happen would be the Porsche announcement got nothing to do with F1

— Fifth Gear (@NotFifthGear) January 16, 2023
So the Porsche announcement was…

A rebrand of the channel to dedicate all Porsche Motorsport (no mention of F1) 🫥

— Paddock Passion (@PaddockPassion) January 16, 2023
Anyone that got excited about the Porsche thing because of that photo of "Frank Williams" deserves to be massively disappointed.

— BRRRAKE F1 (@brrrake) January 16, 2023
Fans certainly were hoping that the Porsche-Williams rumors might turn out to be true. Although, it just does not appear to be that way. These rumors have been going on silently for a while now since last year. But Porsche has left F1 fans furious with their latest publicity stunt and perhaps blown off any hype of its future F1 entry.
It's literally Porsche Williams gulf. The gulf car in the beginning and rothmanns sponsor. Same as Williams in the 90's plus sir frank

— hehe🇩🇰🇩🇰🇩🇰 (@Albonoisgod) January 16, 2023
I mean they never mentioned Williams🤷‍♂️

— Fifth Gear (@NotFifthGear) January 16, 2023
This is what the cryptic Porsche Instagram teaser was about.

Nothing at all to do with Williams, who have themselves moved to deny rumours that they are open to being sold to Porsche. #F1 pic.twitter.com/pM8XGf21TM

— Daniel Moxon (@dmoxon_) January 16, 2023
In what was speculated to be Porsche announcing their partnership with the Williams F1 Team…Porsche announce their Formula E instagram page becomes the home for the entire Porsche Motorsport brand. With more coming soon apparently, so make of that what you will. #FormulaE

— The MotorMouth Podcast (@MotorMouth_) January 16, 2023
The German brand could have fizzled out this undercurrent of its talks with Williams. It could well be a diversion to take some attention off Porsche's F1 plans and then later surprise audiences. Still, it is a risky move from Audi's sister brand.
Audi and Porsche have been the most vocal aspirants among manufacturers wishing to enter F1 in 2026. So, with Audi already set on its way, Porsche's aspirations may also be seeking fulfillment as soon as possible.
I'm telling yous Porsche is entering F1. engine manufacturer or buying Williams they're in

— mrwn (@mrwnight) January 16, 2023
Come on Dan, Porsche wants a ready made dinner plate where they can just take up shares. I think Williams would never give that up.

— Desmond Diaz (@Therealdes08) January 16, 2023
ADVERTISEMENT
Article continues below this ad
WATCH THIS STORY: Red Bull Boss spoke about Possible Audi-Porsche Partnership for 2026
ADVERTISEMENT
Article continues below this ad
Going forward, unless fans see anything tangible about Porsche's F1 plans; they might not be falling for any rumors. Eventually, if Porsche is actually serious about getting to F1, it would make some sort of attempt sooner than later. What do you think about the German brand's F1 aspirations?
Edited By: Ranvijay Singh