Portimao Proof "Great Wingman" Valtteri Bottas Can't Win F1 Title: Palmer
Published 05/03/2021, 10:48 AM EDT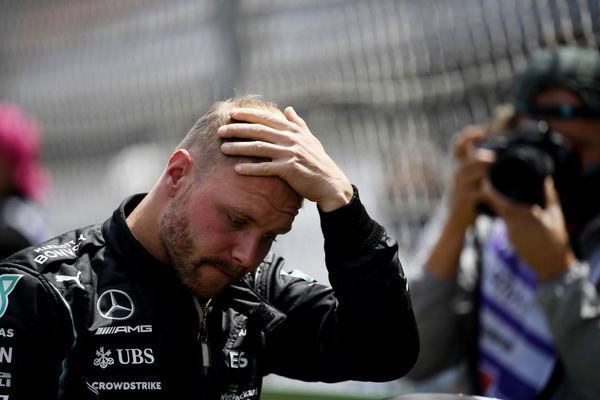 ---
---
Valtteri Bottas began Sunday's race in Portimao on pole after nailing his qualifying sessions on Saturday. But it does not count for anything ultimately if the driver fails to convert it into a win. And that's where Bottas' inability to compete for the biggest prizes cropped up, according to Jolyon Palmer.
ADVERTISEMENT
Article continues below this ad
Palmer, who had a stint with Renault five years ago, believes that Portuguese GP was Bottas' career in a nutshell. He's into his fifth season with Mercedes and yet, he's been unable to mount a true title challenge to Lewis Hamilton.
"It's another race weekend where you realize why he won't win the title," Palmer said on F1 Podcast 'Chequered Flag.'
ADVERTISEMENT
Article continues below this ad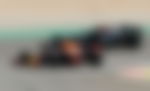 "He's good, he's on pole, he did a great job on Saturday, but he's not on that level of Hamilton or Verstappen. And for the third race in a row, they are the two that end up first and second."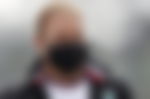 Palmer believes that Valtteri Bottas' race craft is his weakness
The Finnish driver led from the start, but couldn't keep up his pace after the safety car restart. His first stint on the mediums was a disaster was for him as he was struggling for grip. On the other hand, Verstappen and Hamilton had no problems and overtook him. While he can match Hamilton in qualifying, this was a vindication of how far he lags behind on race day.
"Bottas was a little bit slow in the first stint, gave Hamilton a chance to pass, almost gave Verstappen a chance to pass as well, didn't defend when Verstappen came through after the pit stops. I think his race craft has been a weakness, definitely," Palmer analyzed.
Bottas still a 'great wingman' at Mercedes
ADVERTISEMENT
Article continues below this ad
But that doesn't stop Bottas from being a valuable asset to Mercedes. He is the perfect compliment to Hamilton; he does not engage in any psychological warfare and is not unfair in wheel-to-wheel combat. Also, he has the edge over Max's teammate, Sergio Perez.
According to Palmer – "He's a great wingman at Mercedes, basically. And again picked up the fastest lap point, got a Podium, and beat Perez."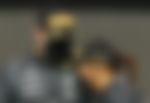 It remains to be seen if he can throw himself into title contention alongside Verstappen and Hamilton as the season progresses or not.
ADVERTISEMENT
Article continues below this ad