Why George Russell is Staring at a Possible F1 Exit Despite Having Talent and a Williams Contract
Published 10/22/2020, 4:10 AM EDT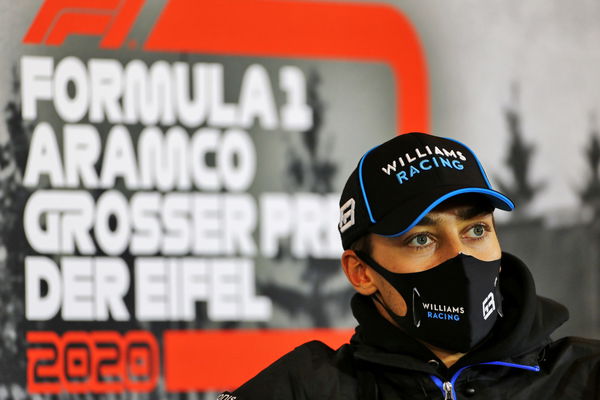 George Russell has been one of the star performers in Formula 1 since 2019. He out-qualified and out-raced his then-teammate, Robert Kubica, on multiple occasions. He has been giving the same treatment to his current teammate as well. Despite proving his worth as a Formula 1 driver, he is now on the verge of being left out of the next year's grid.
ADVERTISEMENT
Article continues below this ad
Russell has been a part of the Williams Mercedes team since his entry into F1. Now there are rumors going around that Sergio Perez will replace the young Briton at Williams in 2021.
Nobody expected Russell to be left without a drive for the next season. Hence the news does come as a shock. But, one might think, why is it Russell and not his teammate, Nicholas Latifi?
ADVERTISEMENT
Article continues below this ad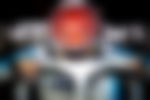 Russell may have outperformed the Canadian on multiple occasions in this season. But Latifi brings something to the team which they need at the moment over Russell's performance, and that is money.
Williams suffered a massive downfall prior to this season. They were lagging by over a second to the second-last team on the grid. The Constructor eventually found a way through that in this season and have been a bit more competitive.
Unfortunately, the Williams family did not have enough funds to push the team further ahead. Hence the team was bought by Dorilton Capital back in August this year. Even with the new owners, they still need some cash inflow to stay afloat, which is where Latifi comes into the frame.
Why Sergio Perez over others as a replacement for Russell?
Like Latifi, Sergio Perez brings a huge number of sponsorships to Williams. To make it sound even better, the Mexican has been on top form over this season. He has churned out consistent performances with the Racing Point and has been a regular contender for the top 4.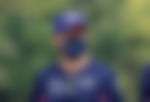 According to RACER, Dorilton has been looking at the commercial possibilities of a change in driver line-up, with new technical regulations in 2022 offering a chance for the team to move up the grid. Hence, the Mexican's package is an attractive proposition, and they have held talks on bringing Perez into the Williams.
He has remained a part of the "Pink Mercedes" since 2014, and he has been part of the reason for the team's growth over the years. Now with Perez there for the taking, Williams would want to bring him into their team and use him to their fullest advantage in order to grow further from where they are now.
What's next for George Russell?
The victim, Russell, has suffered massively since Claire Williams handed over the Williams team to Dorilton Capital. Before the Williams family's exit, Russell mentioned that it is Claire who made the decisions on his future.
ADVERTISEMENT
Article continues below this ad
Russell said, "I have a contract with Williams next year, I am a Mercedes junior driver. So like I say, I don't think Claire would allow me to go anywhere else potentially other than Mercedes, and even then who knows? That's not in my hands, that's in her hands, and for all the power above me to deal with and see what happens there."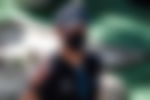 With her out of the frame, one might assume it is all over for Russell. But the fact is, it is not. Considering that he is still backed by Mercedes, he could drive for the "Silver Arrows" at some point in the future as a replacement for Lewis Hamilton or Valtteri Bottas.
ADVERTISEMENT
Article continues below this ad
Hence, it is likely that Russell will find his way back into the Formula 1 grid, if not by the next season, then at least by 2022.