Portuguese GP 2021: Mercedes Recreate Hilarious Ferrari F1 Meme 'Rawe Ceek'
Published 04/26/2021, 7:18 AM EDT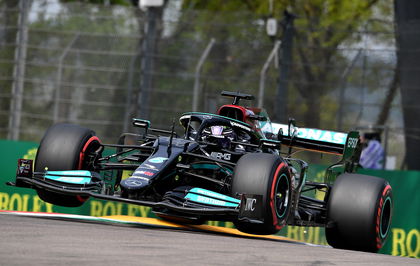 ---
---
'Rawe Ceek' is a gift that keeps on giving. Ever since Ferrari accidentally brought it into public consciousness last year, it has been a source of continuous banter among their passionate fan base and some parts of the general F1 community. So, it was only appropriate that Mercedes join in on the action at some point in time.
ADVERTISEMENT
Article continues below this ad
Mercedes' social media game, as we all know, is arguably the best among all the F1 teams. They are not afraid of trolling others while also having a good laugh at themselves every now and then.
But Ferrari's Twitter feed garnered more attention last year at the British GP. They were trying to be clever by positioning 'Race Week' in a different manner, which at first glance, read out as 'Rawe Ceek.' And that's how the meme was born.
ADVERTISEMENT
Article continues below this ad
Though Mercedes were yet to acknowledge this hype; until today with the 2021 Portuguese GP coming up this weekend.
Even if it has become a bit of a cliche now, it does not fail to tickle our funny bones. It remains to be seen how the Mercedes admin gets their creative juices flowing and comes up with more hilarious iterations of this meme.
What are Mercedes' chances at Portimao?
Red Bull and Mercedes have split the first two rounds of the 2021 F1 season. The competition has been so close that the driver who took pole position at each of these races has failed to convert it into a race victory.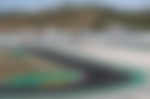 When the season began, Red Bull were touted as the clear favorites with new floor rules favoring them. And while the Austrian team do have the edge over Mercedes over a single lap, the W12 is superior to RB16B on race pace. But that hasn't stopped Toto Wolff from trying to pile the pressure on their rivals by labeling them as the favorites for the 2021 F1 Title.
ADVERTISEMENT
Article continues below this ad
But Red Bull Team Principal Christian Horner is not falling for his counterpart's tactics. He said, "Of course, it's used to try to put expectation and to try to create pressure.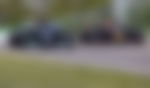 "But I just don't believe we are the favourites, to be honest with you. We're up against a seven-time consecutive world champion. You don't have to be a rocket scientist to work out the odds."
ADVERTISEMENT
Article continues below this ad
The battle is on. Let's see who can get their noses ahead in Portugal.