Portuguese GP: Lewis Hamilton Reveals Why He Chose to Test Pirelli's 18-Inch Tires in Imola
Published 04/30/2021, 2:43 AM EDT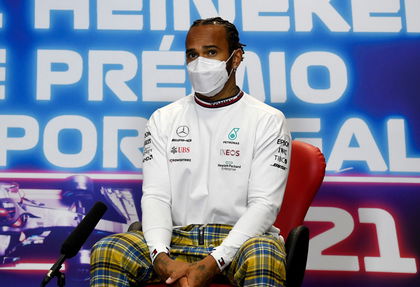 ---
---
Over the past few months, Lewis Hamilton has been in the limelight, with the Briton consistently hinting at retirement soon. The likelihood of the 7-time world champion bidding adieu to F1 by the end of this season was quite high.
ADVERTISEMENT
Article continues below this ad
However, Hamilton took part in an event last week that raised a question mark over his claims of retiring soon. The Mercedes driver surprisingly joined Pirelli in Imola for a day of testing with the 18-inch tires that will rule the grid in 2022.
So, considering the recent developments, is Hamilton going to continue racing beyond the 2021 F1 season? Well, it looks like he might.
ADVERTISEMENT
Article continues below this ad
What did Lewis Hamilton say?
During the press conference in Portugal, Hamilton opened up about why he opted to help Pirelli with testing the 18-inch tires.
"Firstly, it was a really great track to test at. So, I enjoyed the day. And the weather was good," he said. "And yeah, I think it's a plan to be here next year and I want to be a part of the… I want to help Pirelli, helping them towards having a better product."
Hamilton currently possesses a contract with Mercedes, which will end by the fall of 2021. Although Mercedes hinted at George Russell potentially replacing Hamilton for 2022, that doesn't seem to be a viable option right now.
With Valtteri Bottas struggling at the other end, Mercedes would be hoping to stick with Hamilton for another season, before moving on. Moreover, history suggests that the 7-time world champion could be an essential asset to the team amidst the dawn of a new era.
It was then the 2014 F1 season that witnessed Hamilton along with Mercedes rise to be the most dominant team up on the grid. And it'll be interesting to see how much of an impact Hamilton can impose on the team's success this time around.
It was the first step: Hamilton
The 36-year-old opened up that his intentions were to help Pirelli with the newly designed 18-inch tires amid the dawn of the new era.
"It's something that drivers, all of us I think, have wished for more performance tires moving forward. So, it was important for me to see to gauge where the starting point is and what differences I can help, so that for sport," he said.
ADVERTISEMENT
Article continues below this ad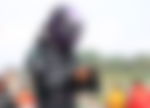 "From a driver's point of view, we have more grip, more mechanical grip on our tires, less degradation. So, I think it was a good test. And obviously, it was the first step of the tires. But it definitely wasn't a bad place to start."
This is the first time Hamilton engaged himself in tire testing over his lengthy F1 career. And Hamilton's early inputs have hinted at Pirelli heading in the right direction. But are these 18-inch tires going to play a role in delivering eventful races in 2022? Will Hamilton be a part of that? Only time will tell.
ADVERTISEMENT
Article continues below this ad