Daniel Ricciardo Explains His "Theory" Behind McLaren F1 Struggles
Published 04/30/2021, 4:18 AM EDT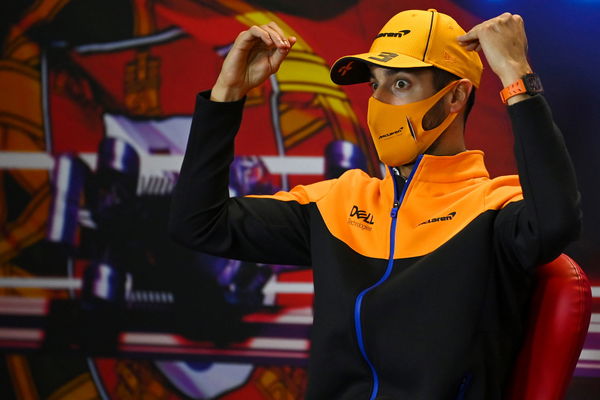 ---
---
The 2021 F1 season has proven to be incredibly difficult for drivers, including Daniel Ricciardo, who jumped onto entirely new teams. What's more, this season, in particular, had quite a lot of changes to the grid, with some big names joining different outfits.
ADVERTISEMENT
Article continues below this ad
And of course, it isn't unusual to witness such jumbles in F1, but what is causing the unexpected struggles to these drivers? Why are they finding it difficult to get up to speed this season? Well, Ricciardo has a theory about it.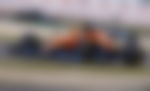 The Australian reckoned F1 induced quite a lot of regulation changes to the cars of the 2021 season, unlike the past few seasons.
ADVERTISEMENT
Article continues below this ad
And this may be the root cause behind the evident struggles for experienced drivers; Sebastian Vettel, Fernando Alonso, Carlos Sainz, and Ricciardo himself, being prime examples. Hence, he opined that it might take longer than usual for the drivers to get used to their new cars.
What did Daniel Ricciardo say?
During the press conference in Portimao, Ricciardo opened up that the drivers with new teams in 2021 may have a lot more learning to do than usual.
"It's just getting used to the new car," he said. "I think it's because over the last few years there hasn't been that many- This is just a theory I'm making up on the spot. But because there hasn't really been many rule changes. Like the cars are fairly similar. 
"Everyone's just able to get to a very high level and get very comfortable and familiar with their surroundings. So to speak," Ricciardo continued.
ADVERTISEMENT
Article continues below this ad
"So yeah. I think jumping into another team and trying to learn something, not from scratch but probably from halfway. When the level is so high, it shows the gap. So, I don't know if that makes sense. But that's probably my theory for now."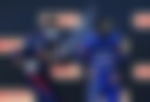 It has been a rather slow start for Ricciardo this season, despite possessing an incredibly pacy car in hand. And the McLaren's potential has been pretty evident in the hands of Lando Norris. The Briton ended up securing the first podium of the season for himself and the team.
ADVERTISEMENT
Article continues below this ad
Hence, how long is the Australian going to take before joining his teammate for more such glories this season? Well, only time will tell.